Tommy Girl.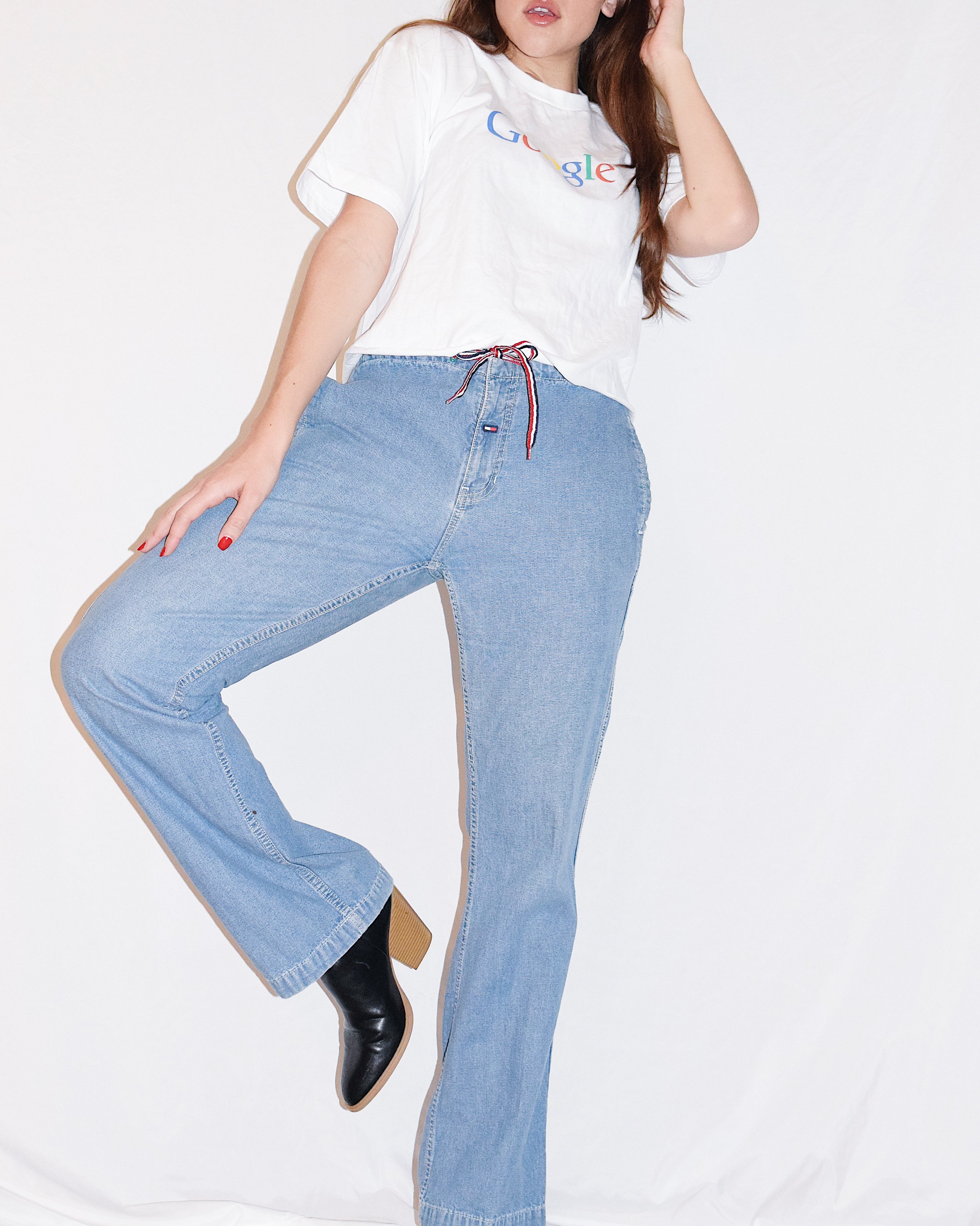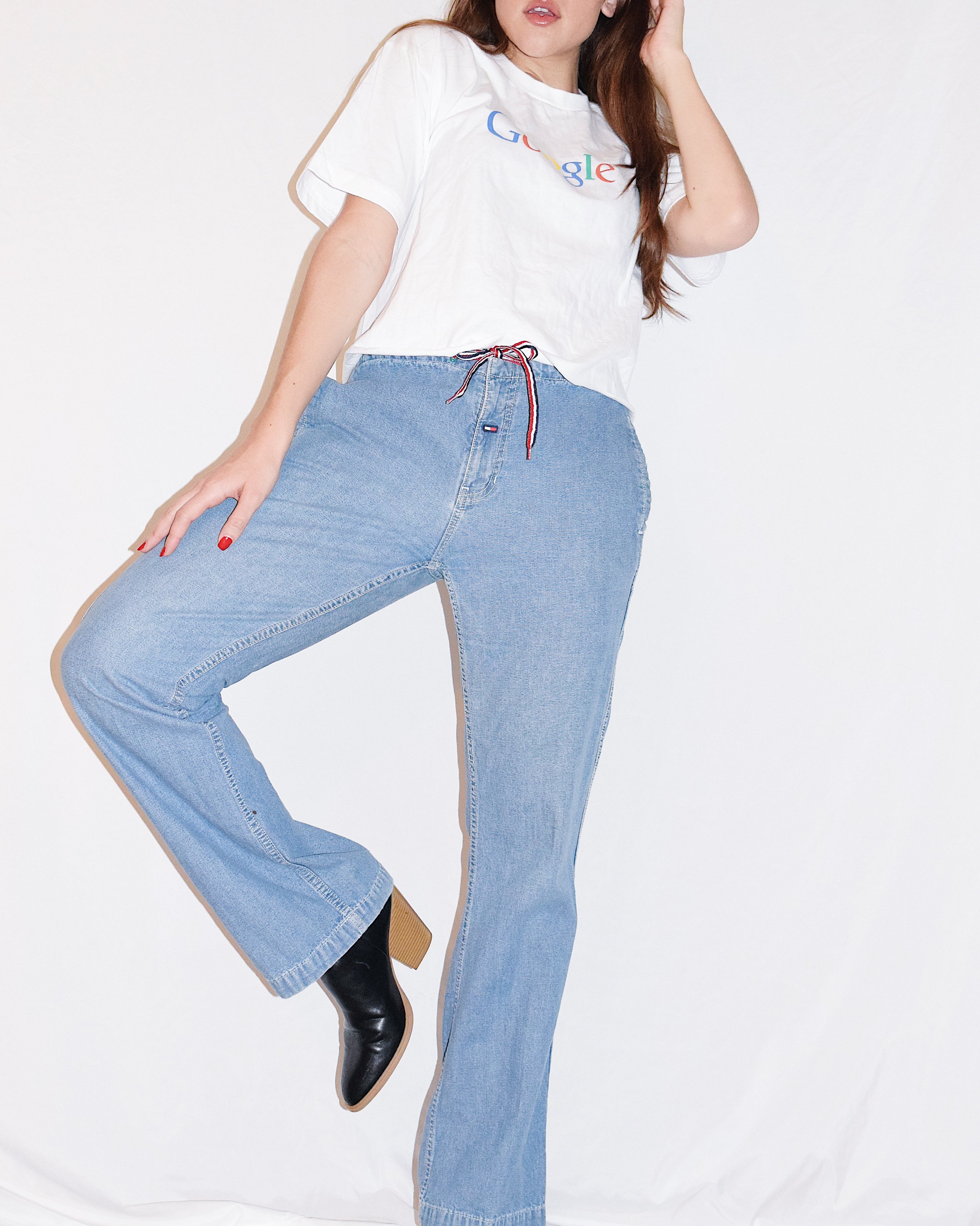 Tommy Girl.
These vintage Tommy Hilfiger jeans are EVERYTHING! And in perfect condition!!
Low rise with a slight flare, the light wash is so 90s (because it's from the 90s!) and the zipper + string is such a stunning detail. Plus, check out the backpocket. THAT DETAIL! Pair with this top.
These pants are one of a kind; there's only one in stock!
Size: 4/6
Length: 39.5 in
Waist: 31 in max
Need help? Check out our sizing guide. Seen on a 4.