Ms. Apple.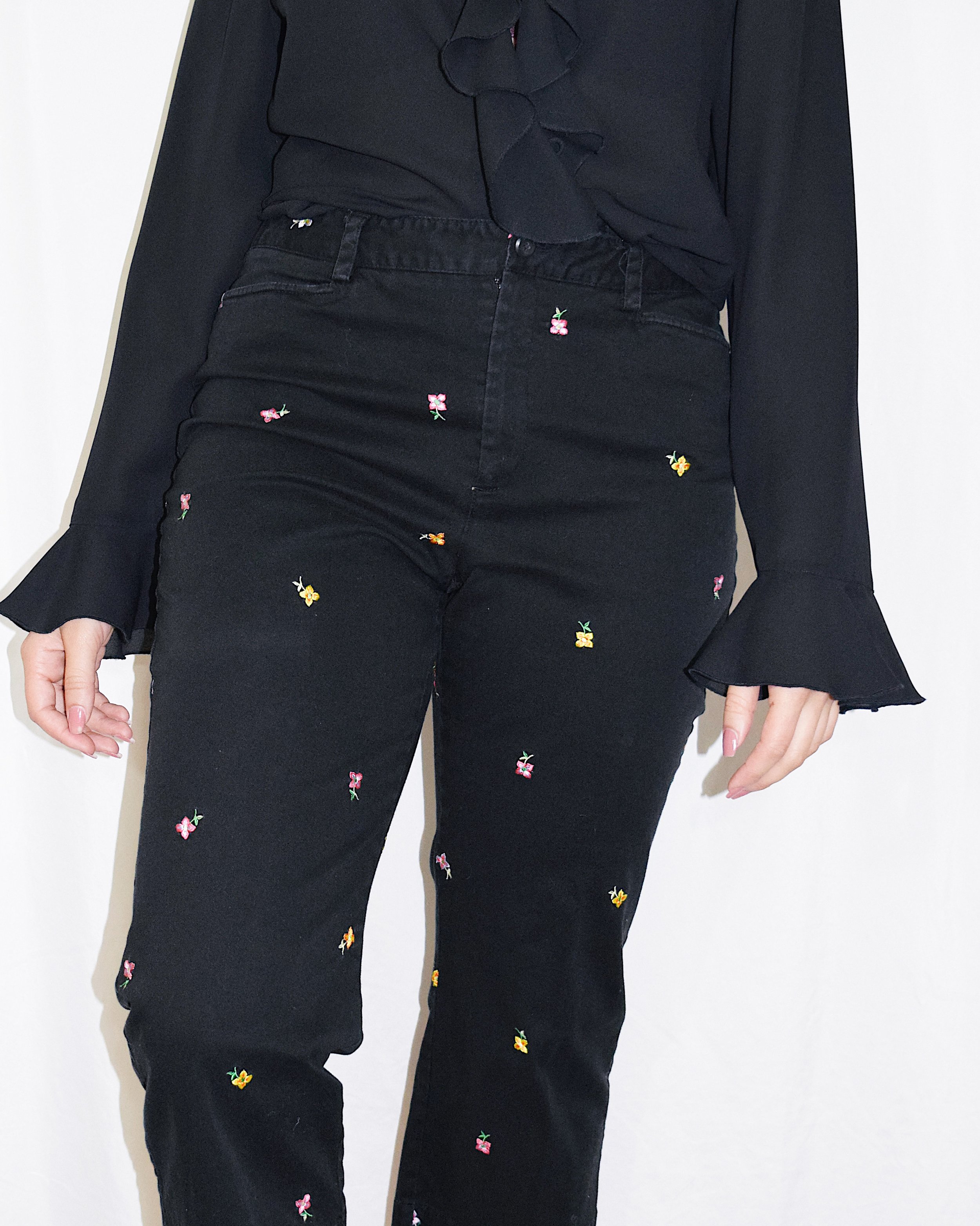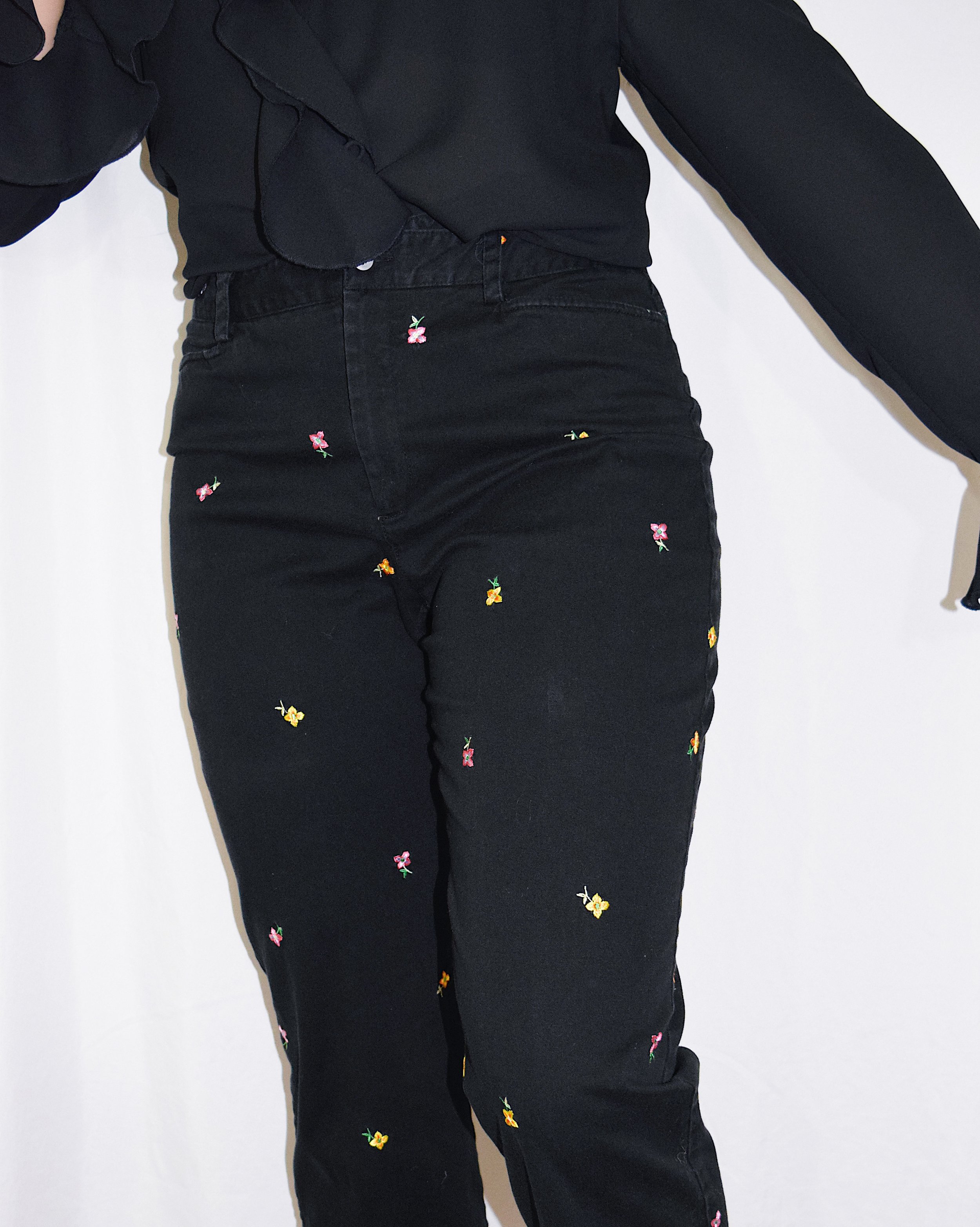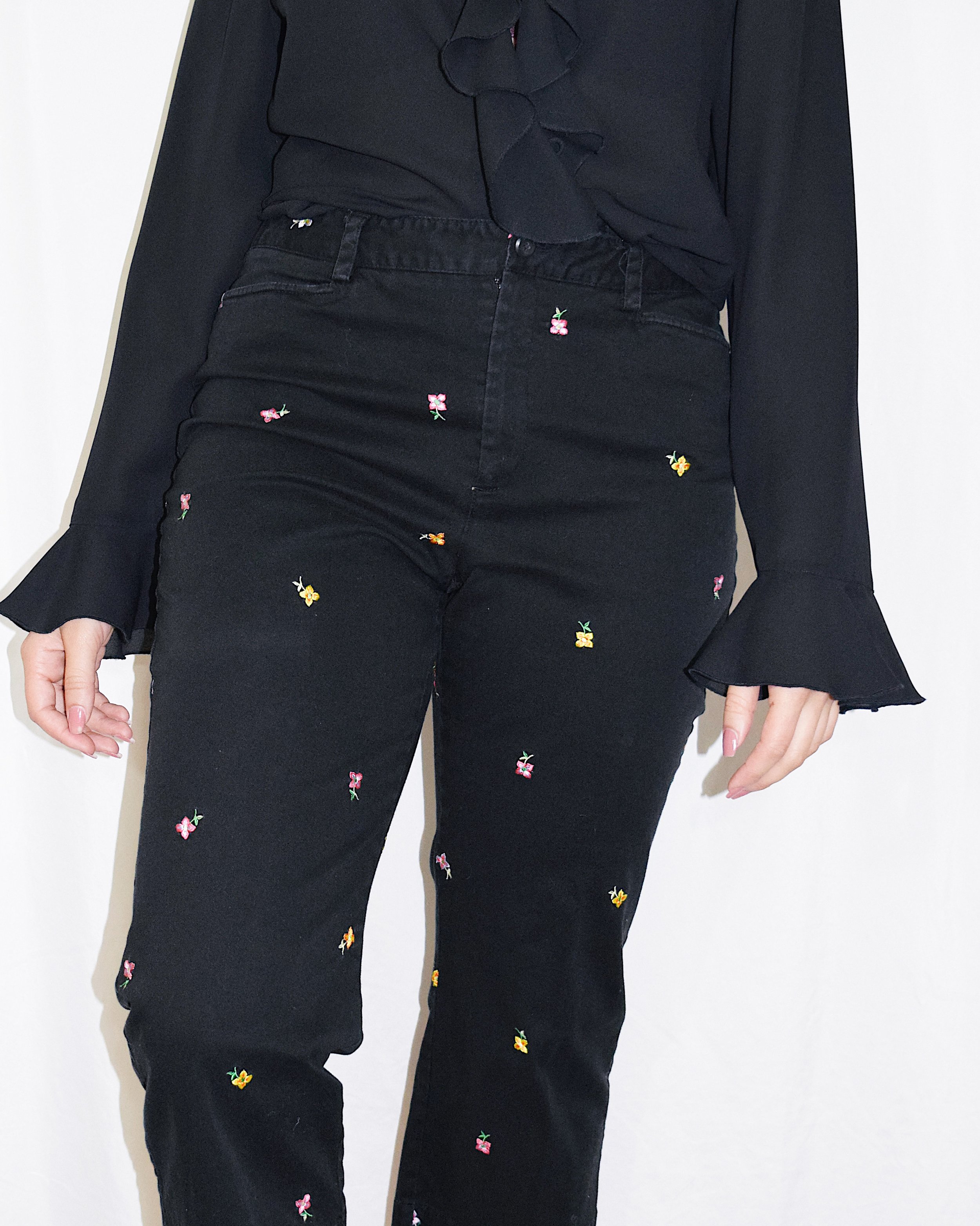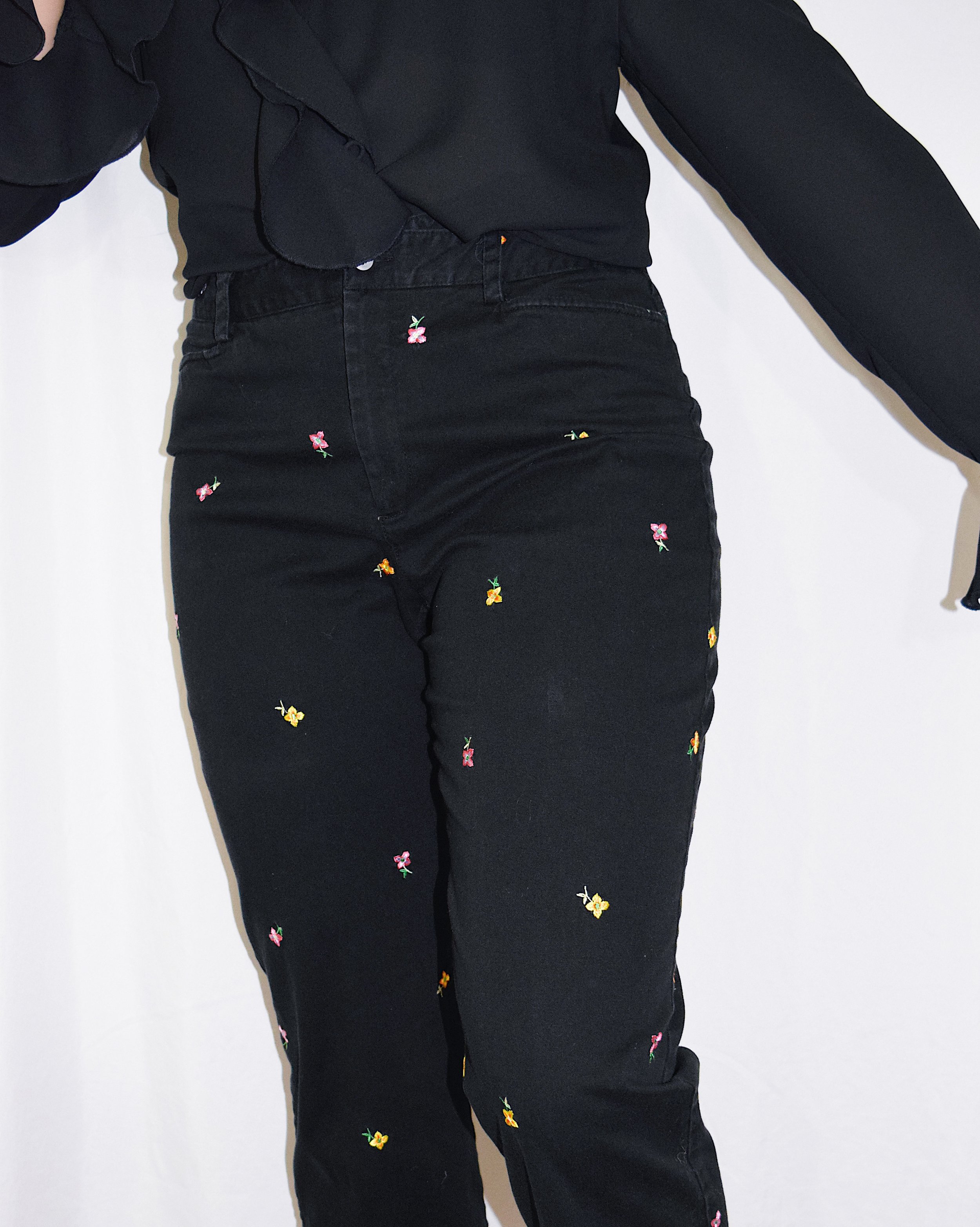 Ms. Apple.
I have never seen such fun black pants. Straight legged, with mini embroidered multicolored flowers all around, these are the Spring piece you need. Pair with a ruffled top for major feminine vibes.
These pants are one of a kind; there's only one in stock!
Size: 6/8
Length: 31 in
Inseam: 21 in
Need help? Check out our sizing guide.
Seen on a 4.