Heatwave in Palm Springs.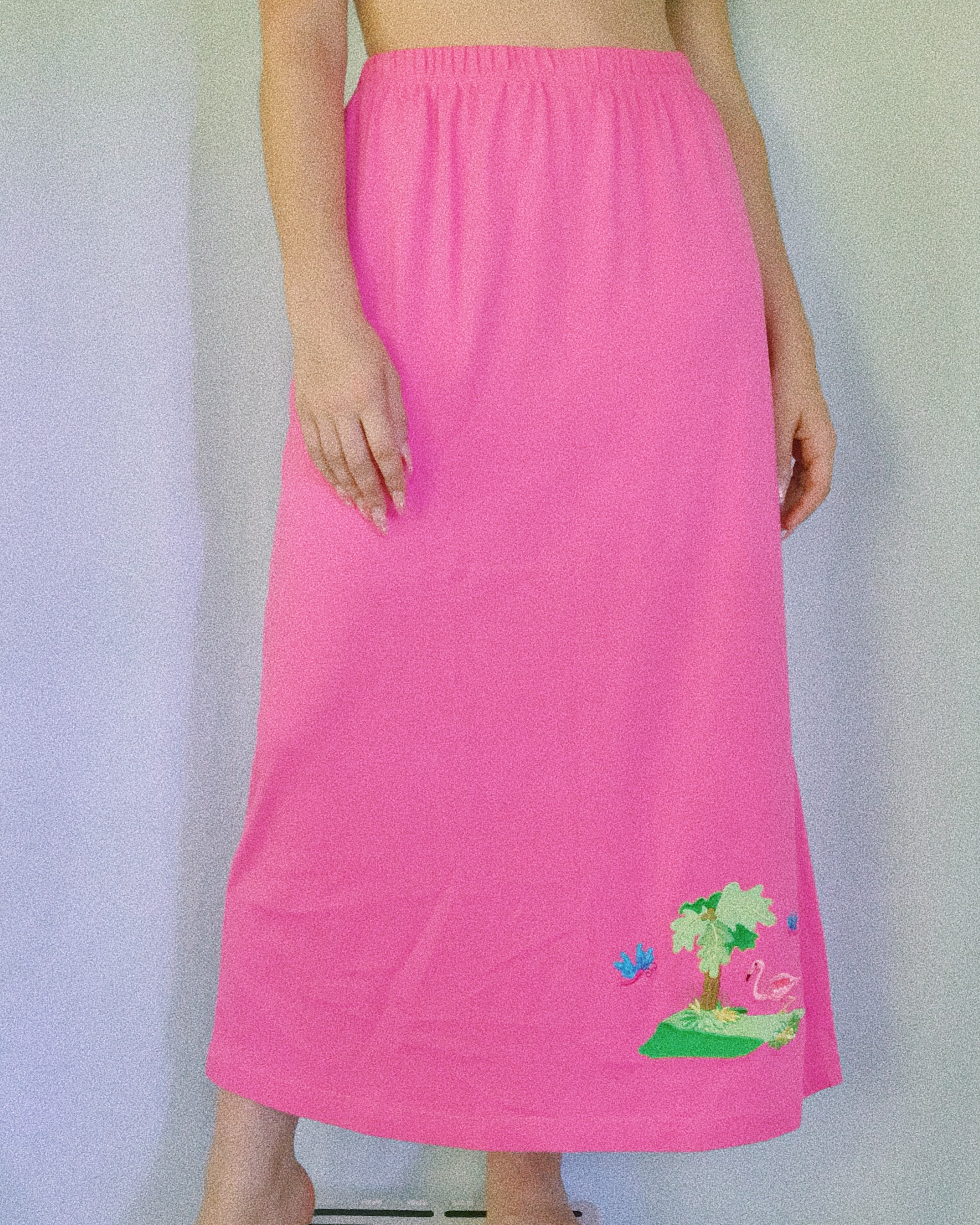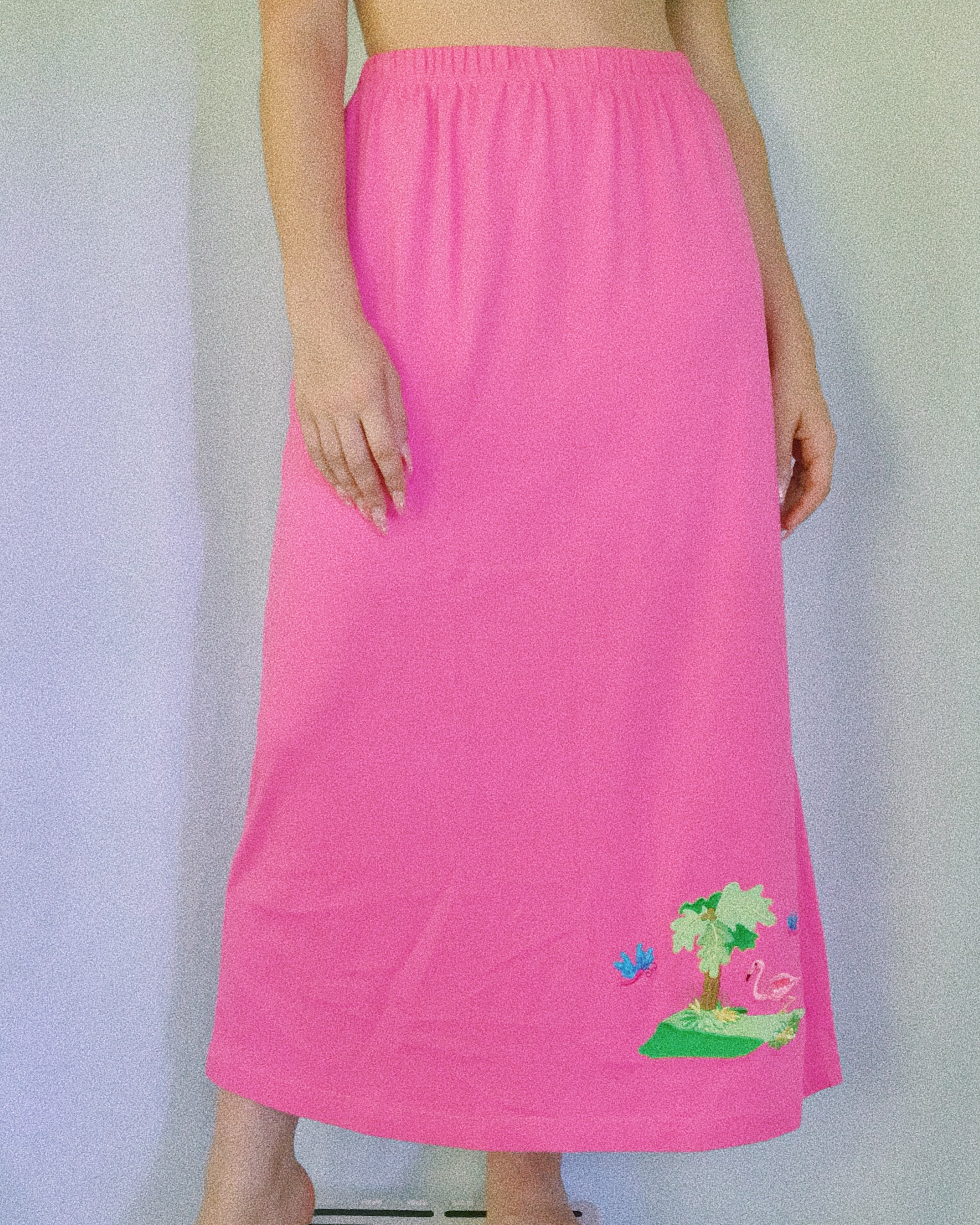 Heatwave in Palm Springs.
This gorgeous skirt is absolutely iconic and one of a kind. Comfy, unique, high waisted, very pink, pair with a simple white crop top and your favorite platform sneakers. We're excited just thinking about the many ways to style it. This skirt will make you order a piña colada and go on vacation (or look like you just went on vacation.)
This skirt is one of a kind; there's only one in stock!
Size: L
Length: 36 in
Waist: elastic
Need help? Check out our sizing guide. Seen on a 4. 100% cotton.