Francophone.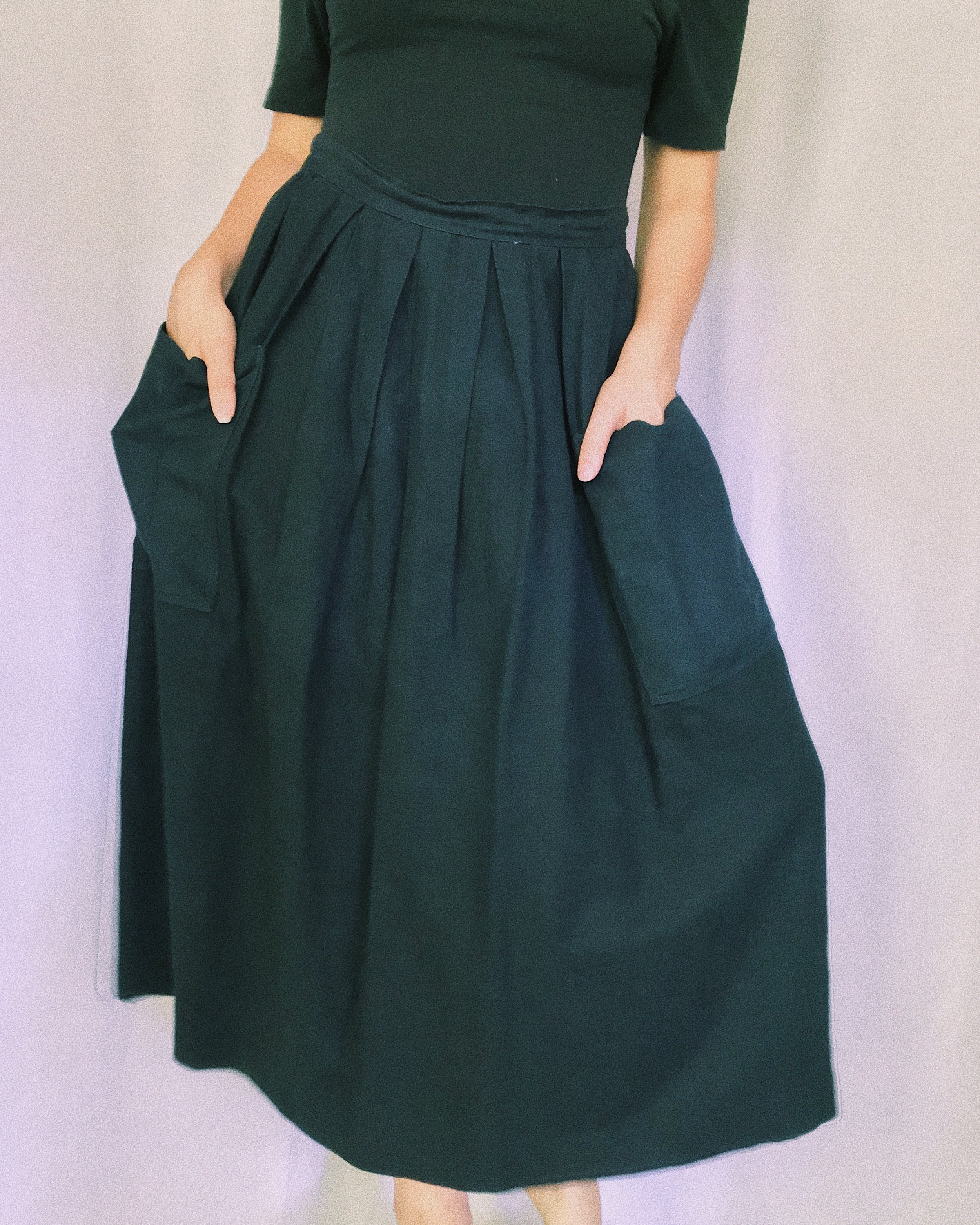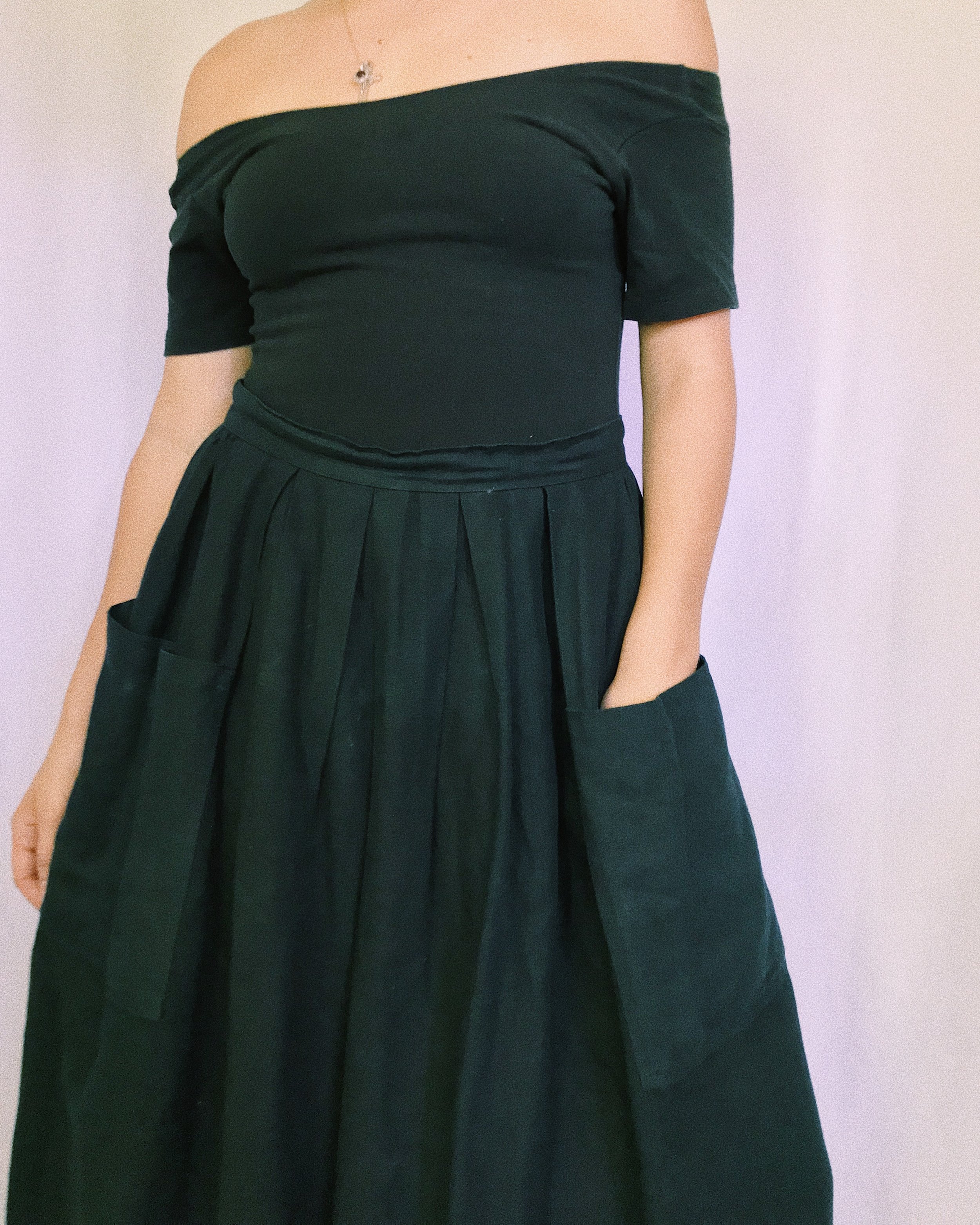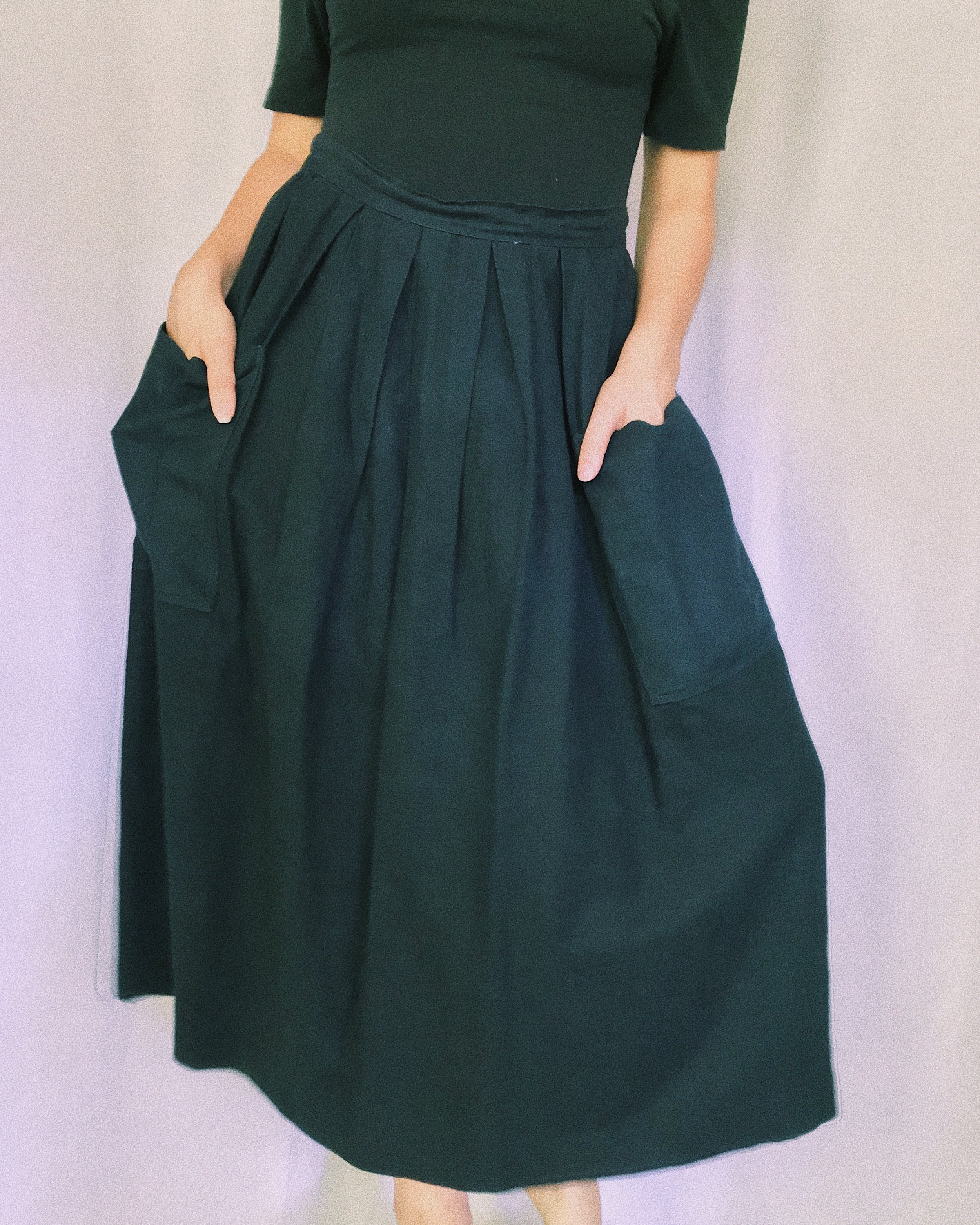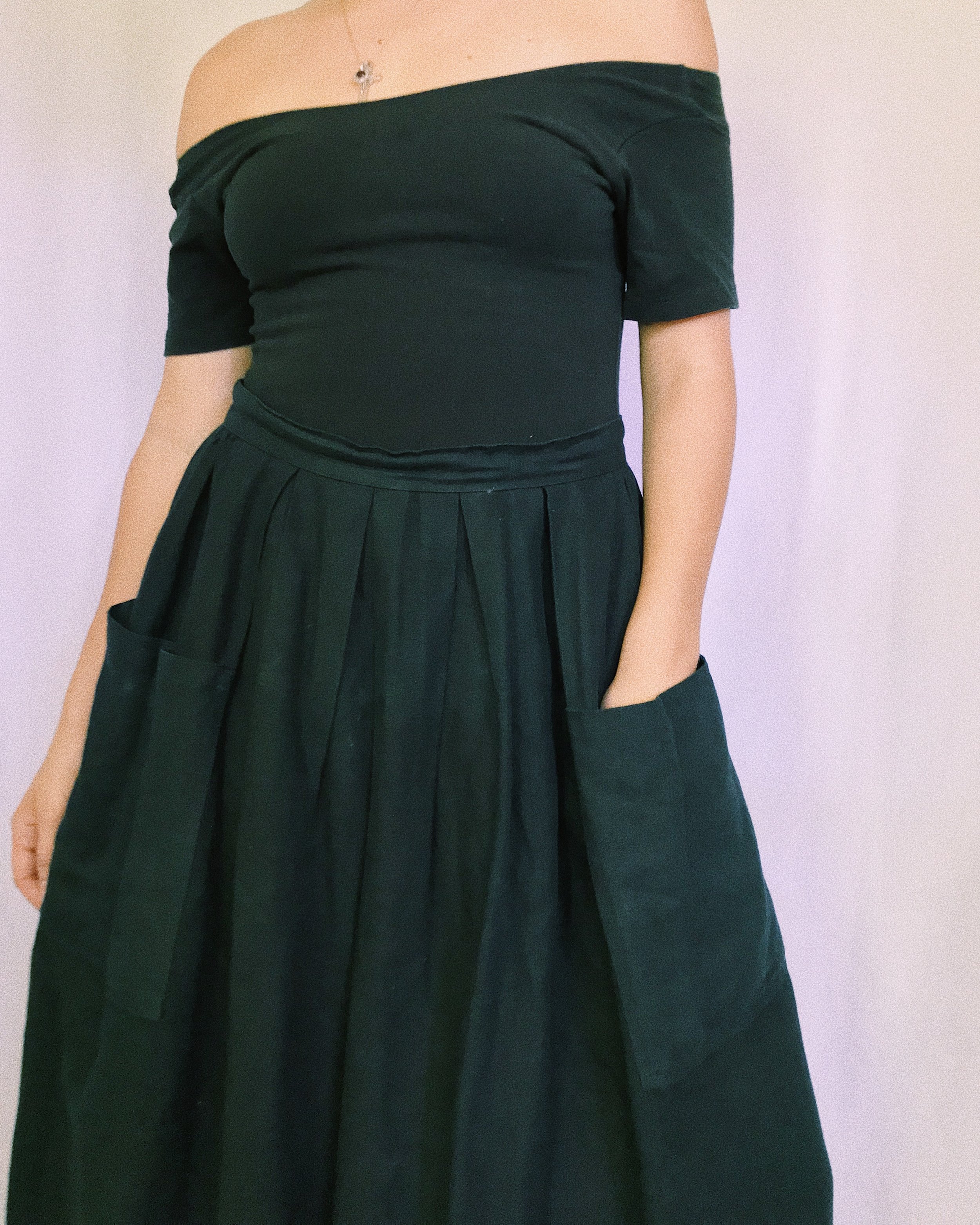 Francophone.
It is early October, you're in Paris because you bought a roundtrip ticket for fun, you're eating an eclair and sipping on rosé. Life is beautiful, the weather is mild, this skirt is very flattering on you and it also has pockets. Enjoy the pleats, amazing dark navy color, and rosé responsibly.
This skirt is one of a kind; there's only one in stock!
Size: 4 (a bit loose)/6
Length: 33 in
Waist: 34 in max
Need help? Check out our sizing guide. Seen on a 4.