Diamonds in The.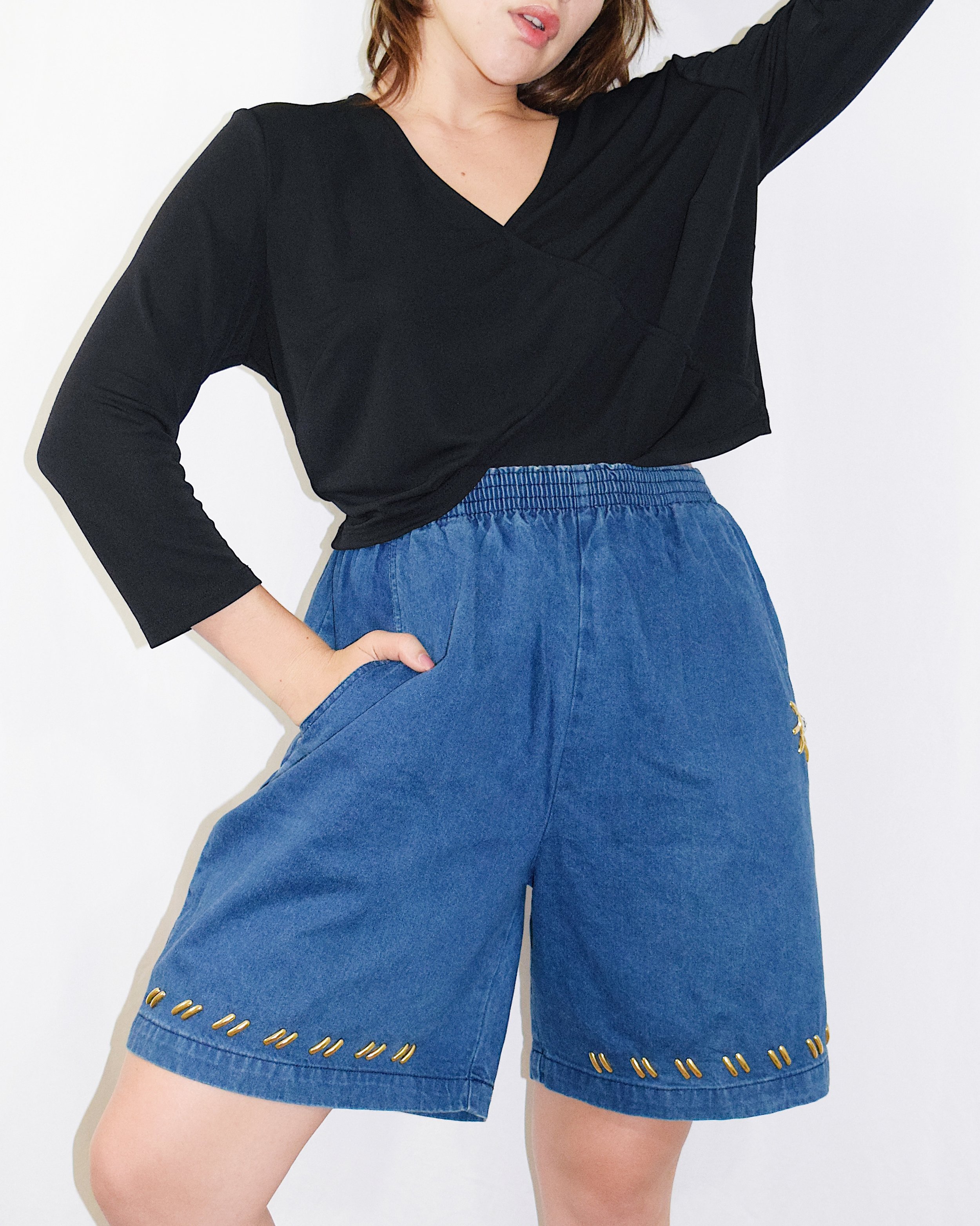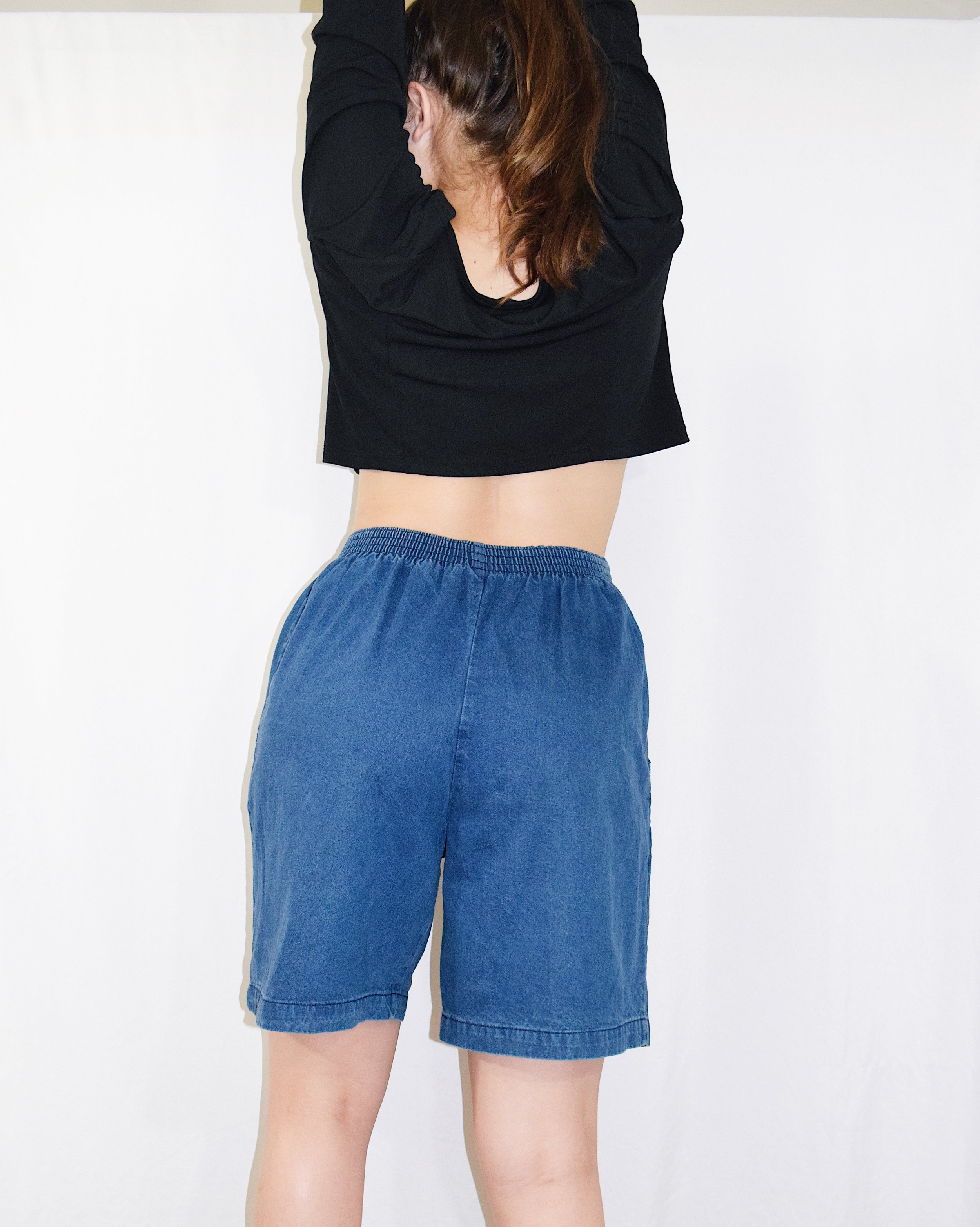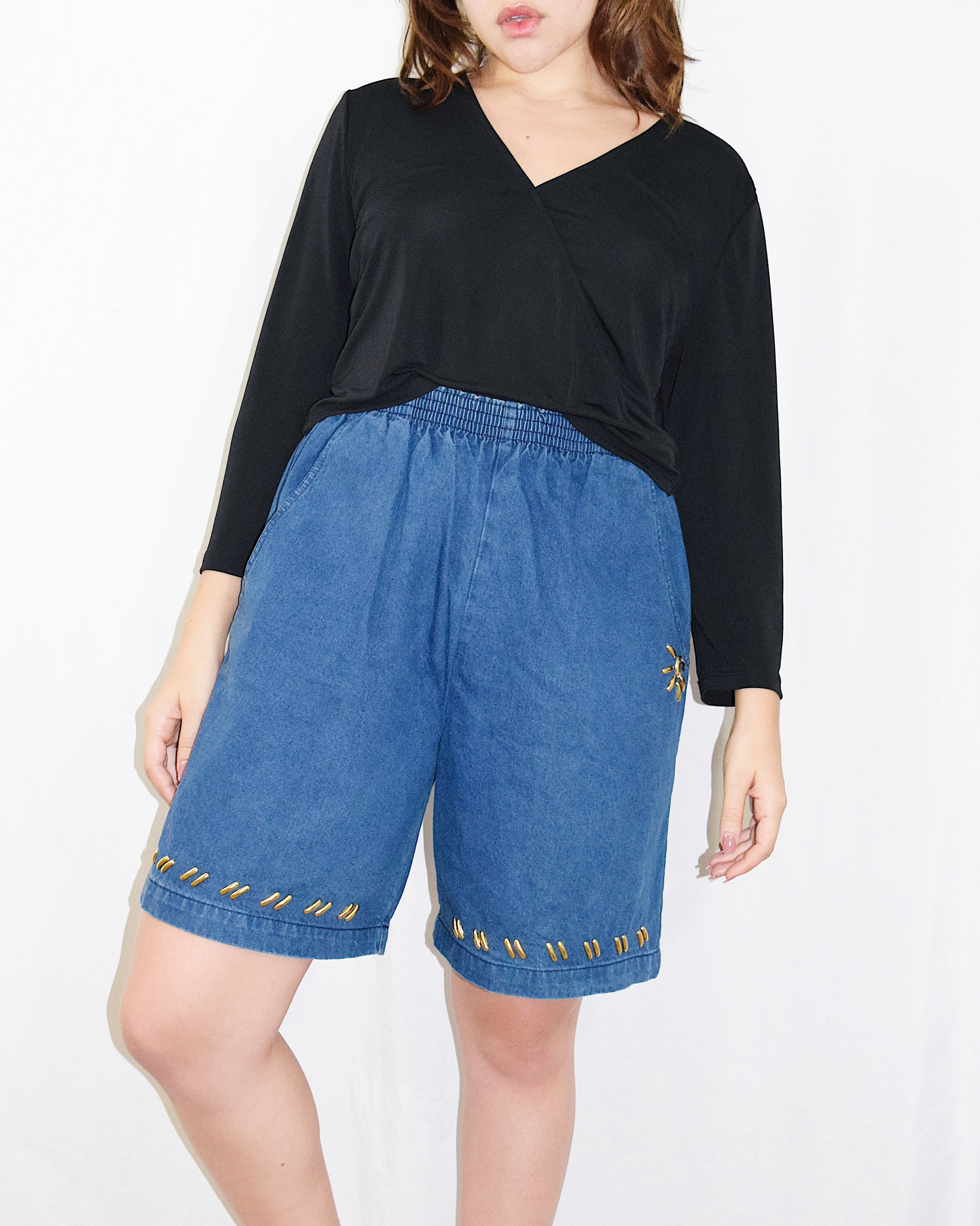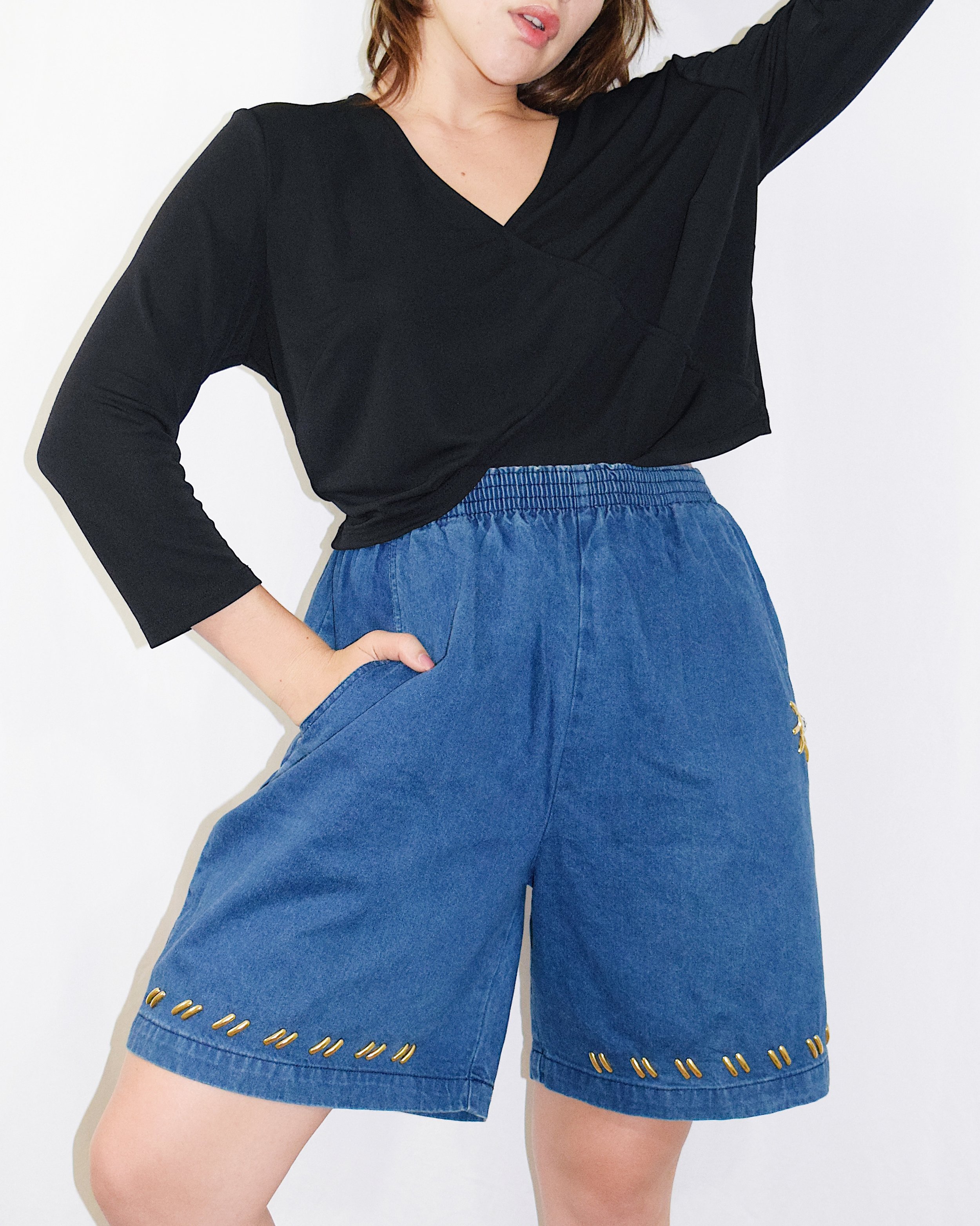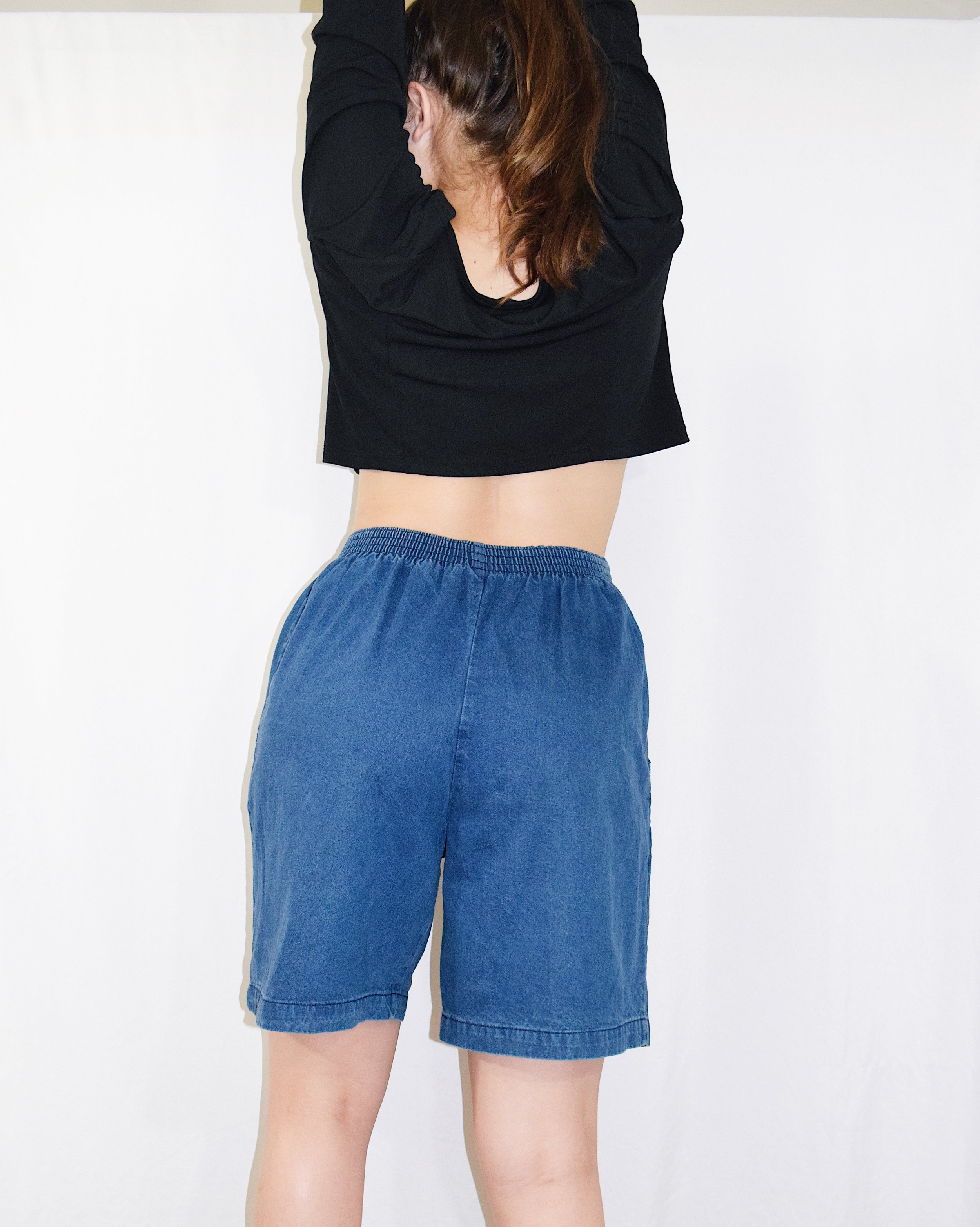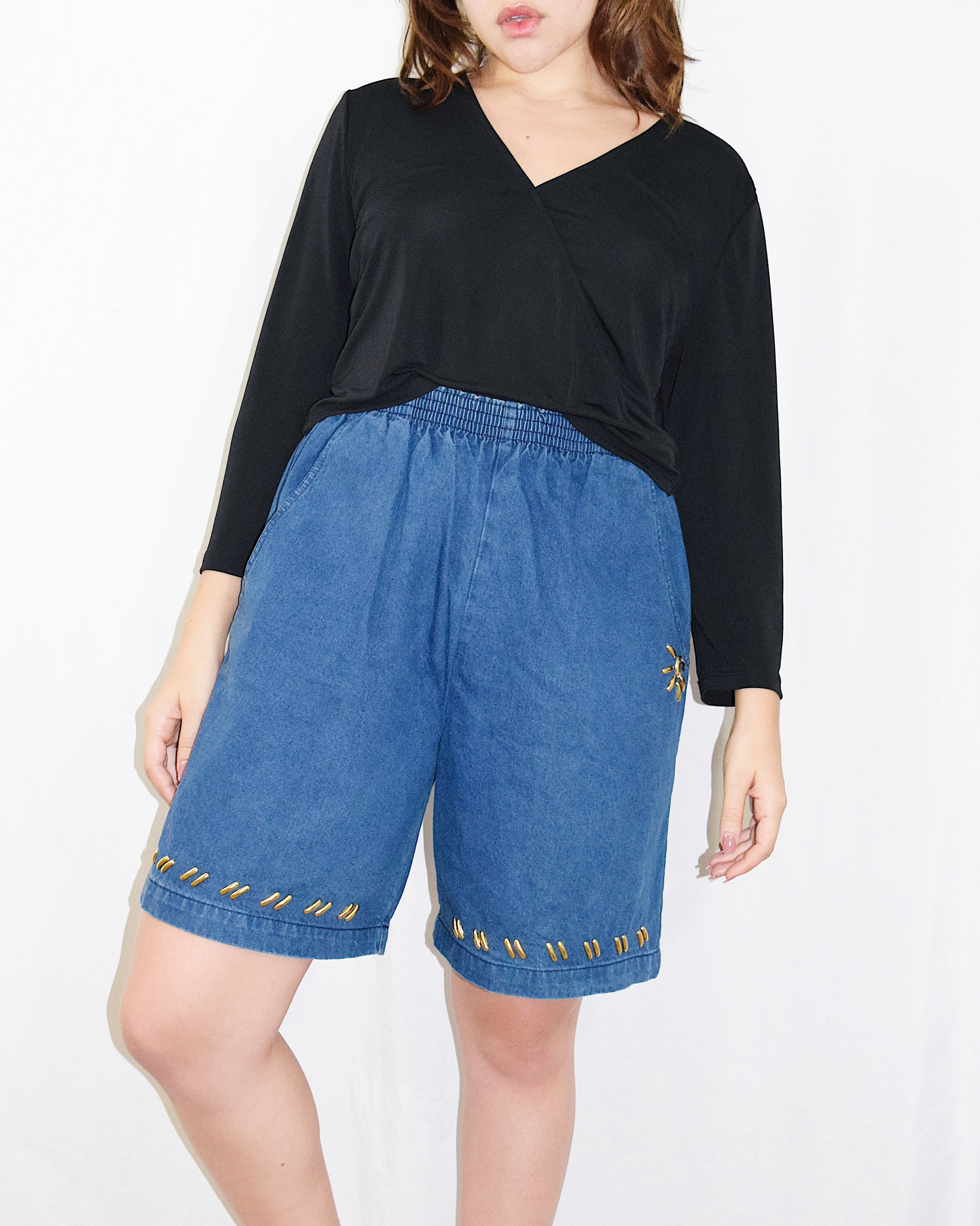 Diamonds in The.
Have you ever seen such beautiful, different denim shorts?!?!? I am so into it.
The detailing on the hem and pocket transform the shorts, and the high waist make it perfect for summer nights when cut off shorts suddenly feel so overused. This black top is the perfect minimalist addition to the look.
These pants are one of a kind; there's only one in stock!
Size: m/l
Length: 21 in
Inseam: 7 in
Hips: Elastic waistband
Need help? Check out our sizing guide.
Seen on an m.