Olive.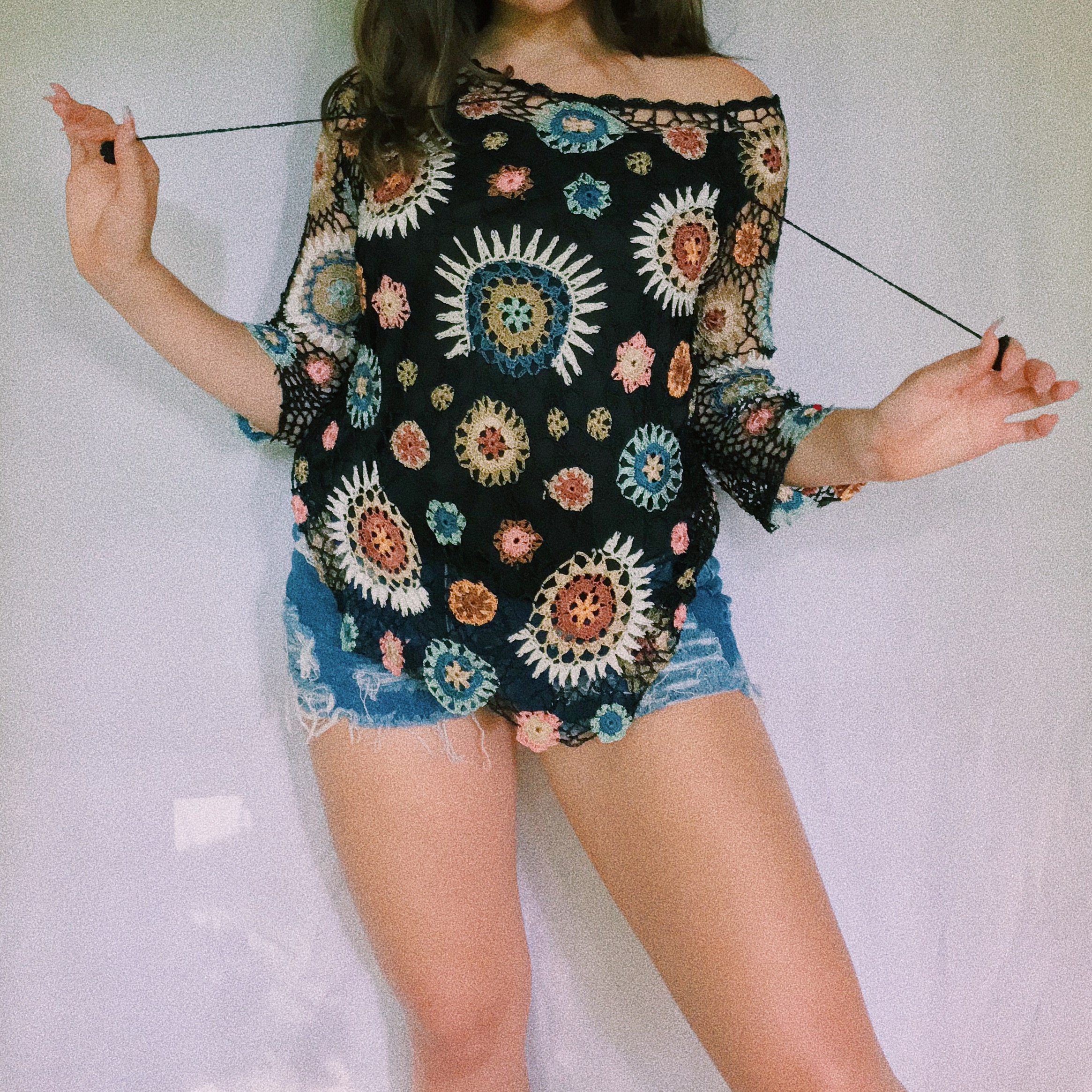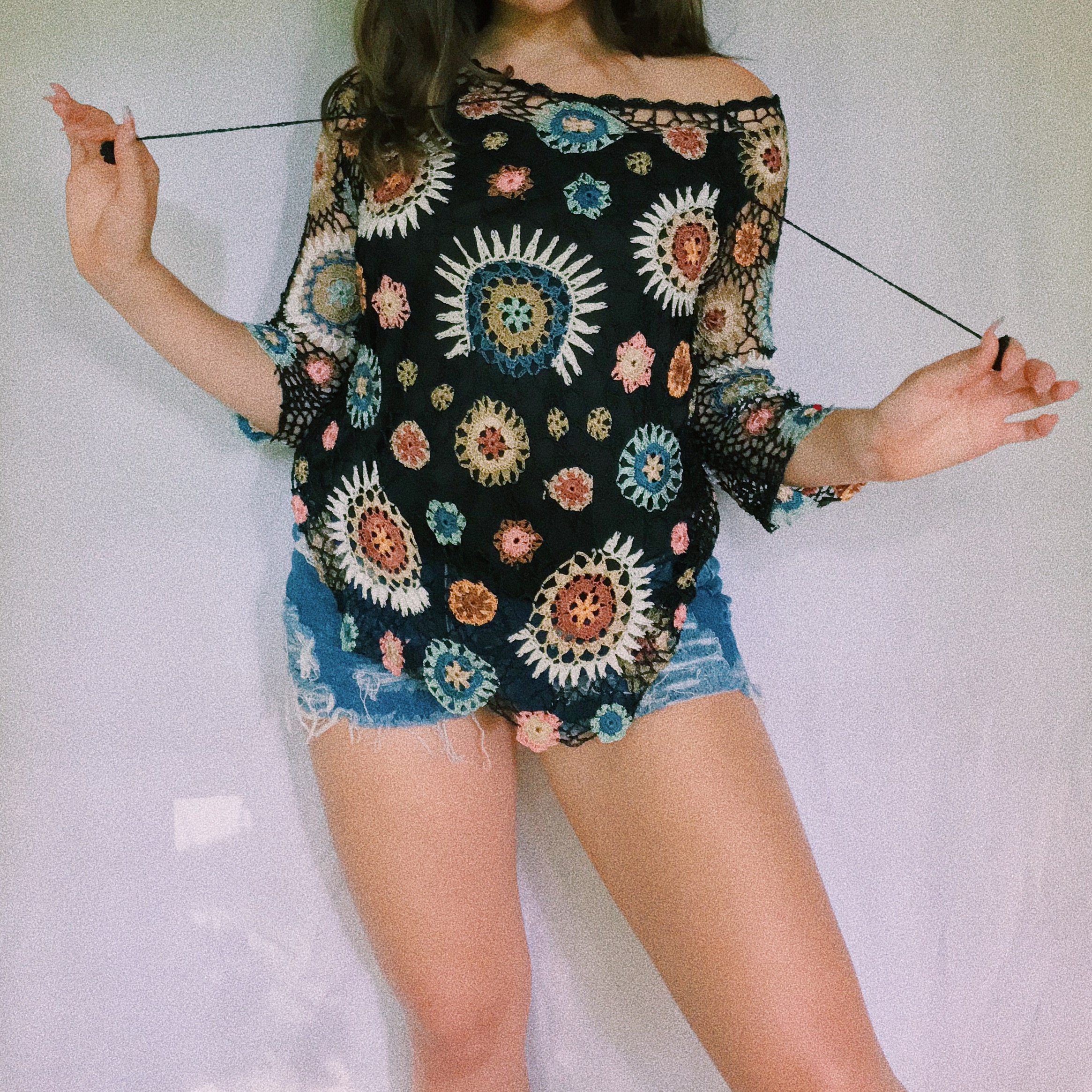 Olive.
Run through a field of lilies listening to Hozier (he's with you, he's your boyfriend, he's singing to you) in this crotchet top. The colors are stunning, the top that's inside is soft and light, it will feel like you're wearing a work of art all the time.
This top is one of a kind; there's only one in stock!
Size: m/l
Length: 26 in
Sleeves: 19 in
Need help? Check out our sizing guide. Seen on a m.