Lakers.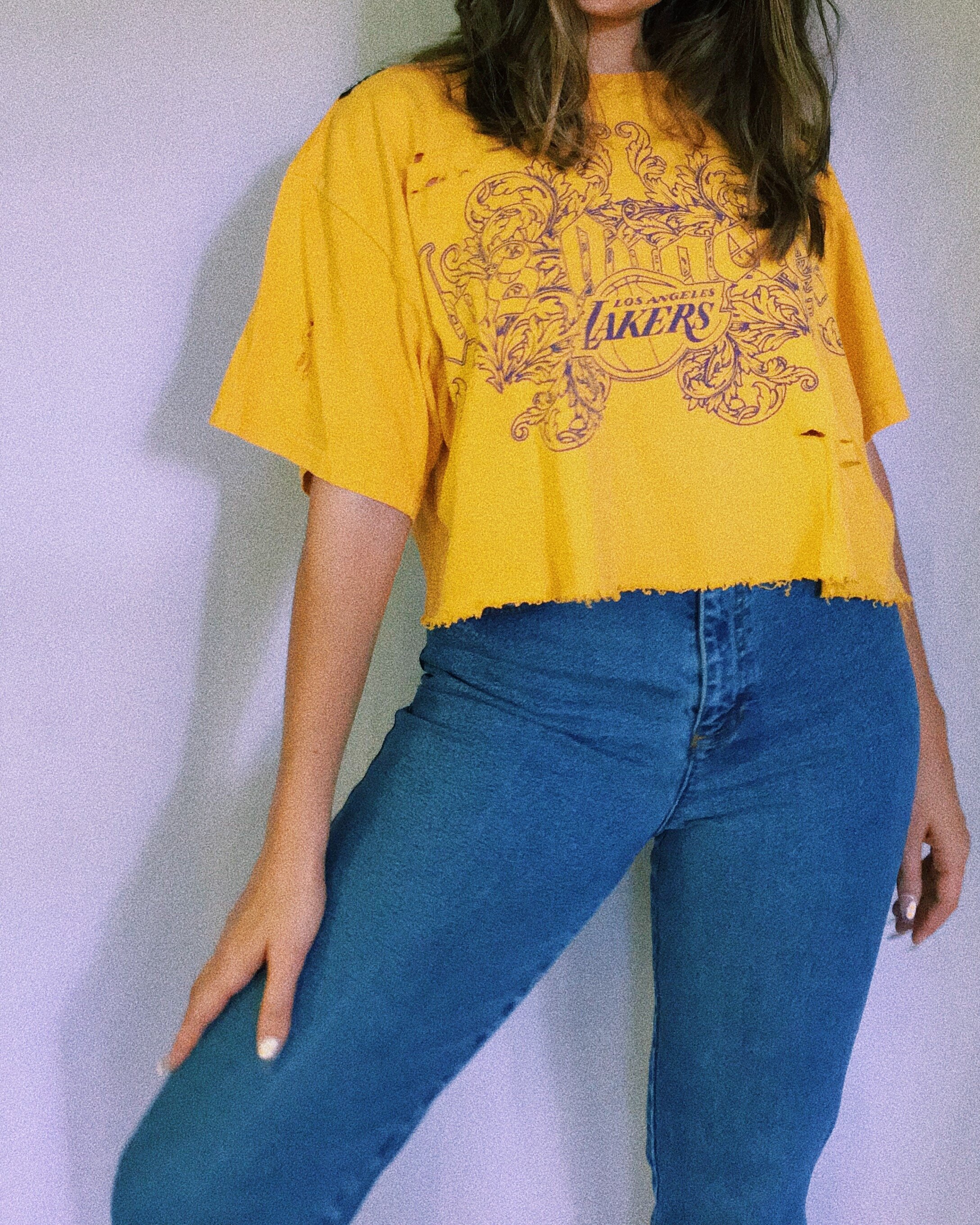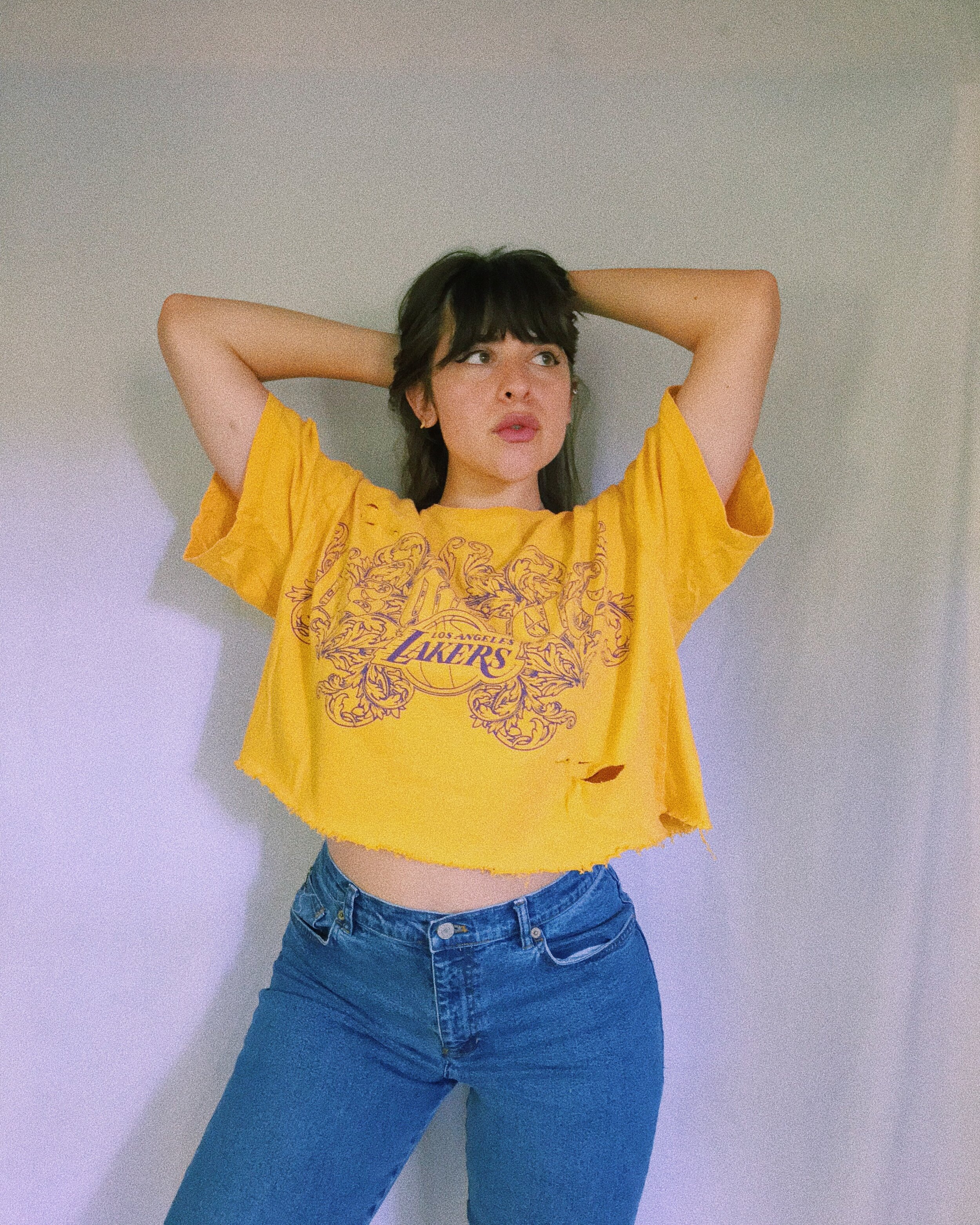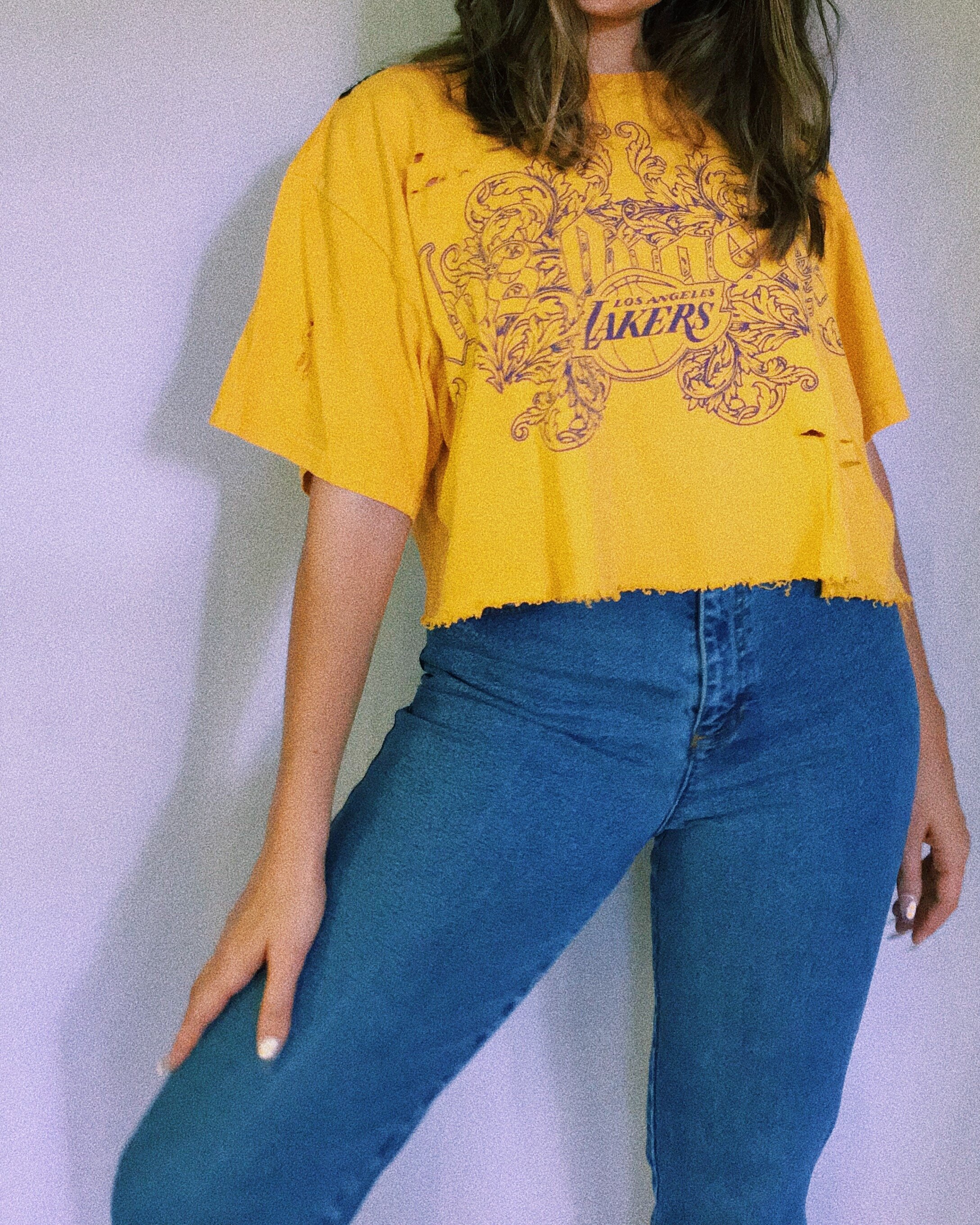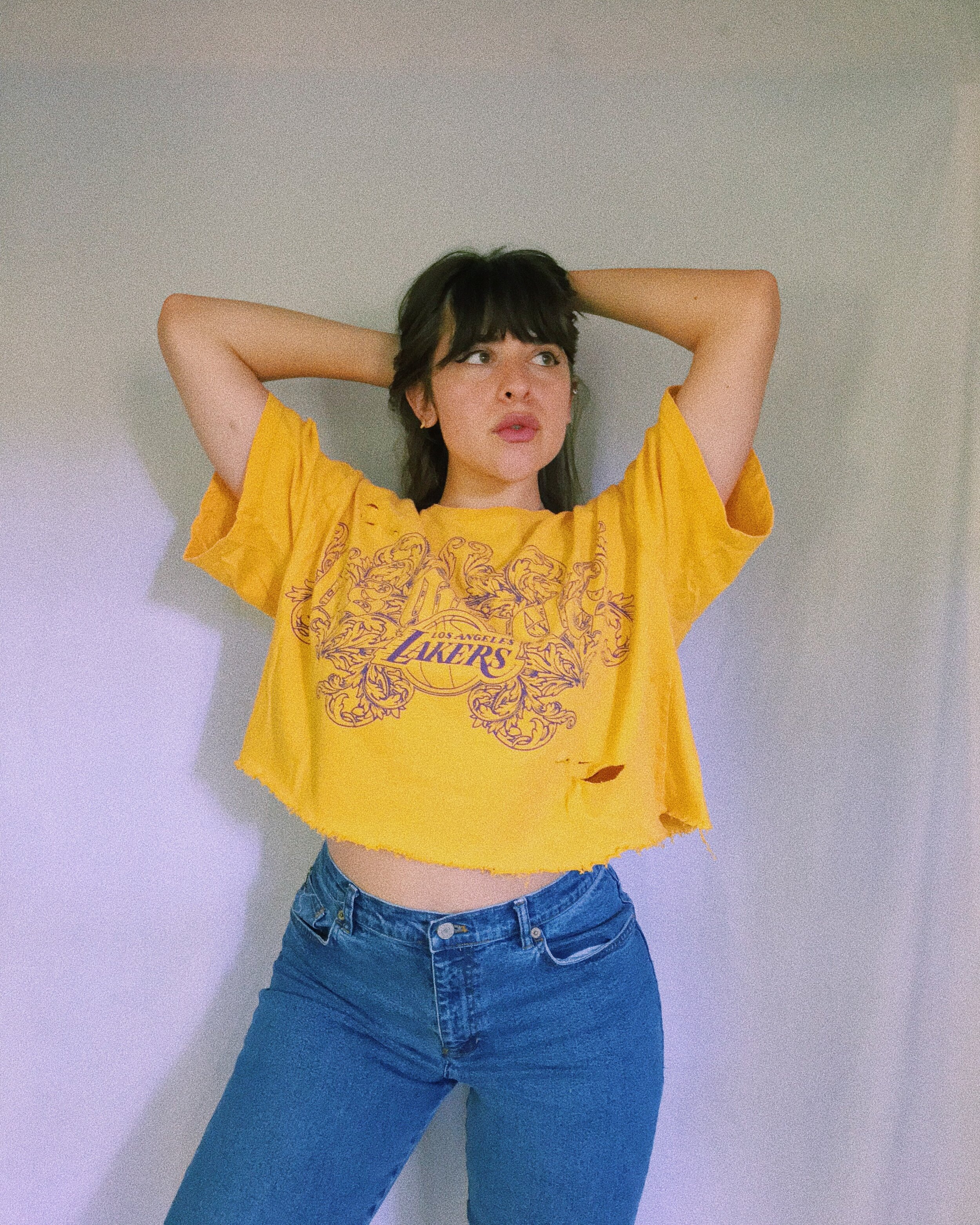 Lakers.
A bright yellow Lakers top, hand-distressed, 100% cotton, and ready for a sporty date. The sport doesn't matter, what matters is you look very good, like Rihanna when she's courtside watching basketball games in stilettos.
This top is one of a kind; there's only one in stock!
Size: L
Length: 17 in
Sleeves: 7 in
Need help? Check out our sizing guide. Seen on an m. Cotton.