Gato.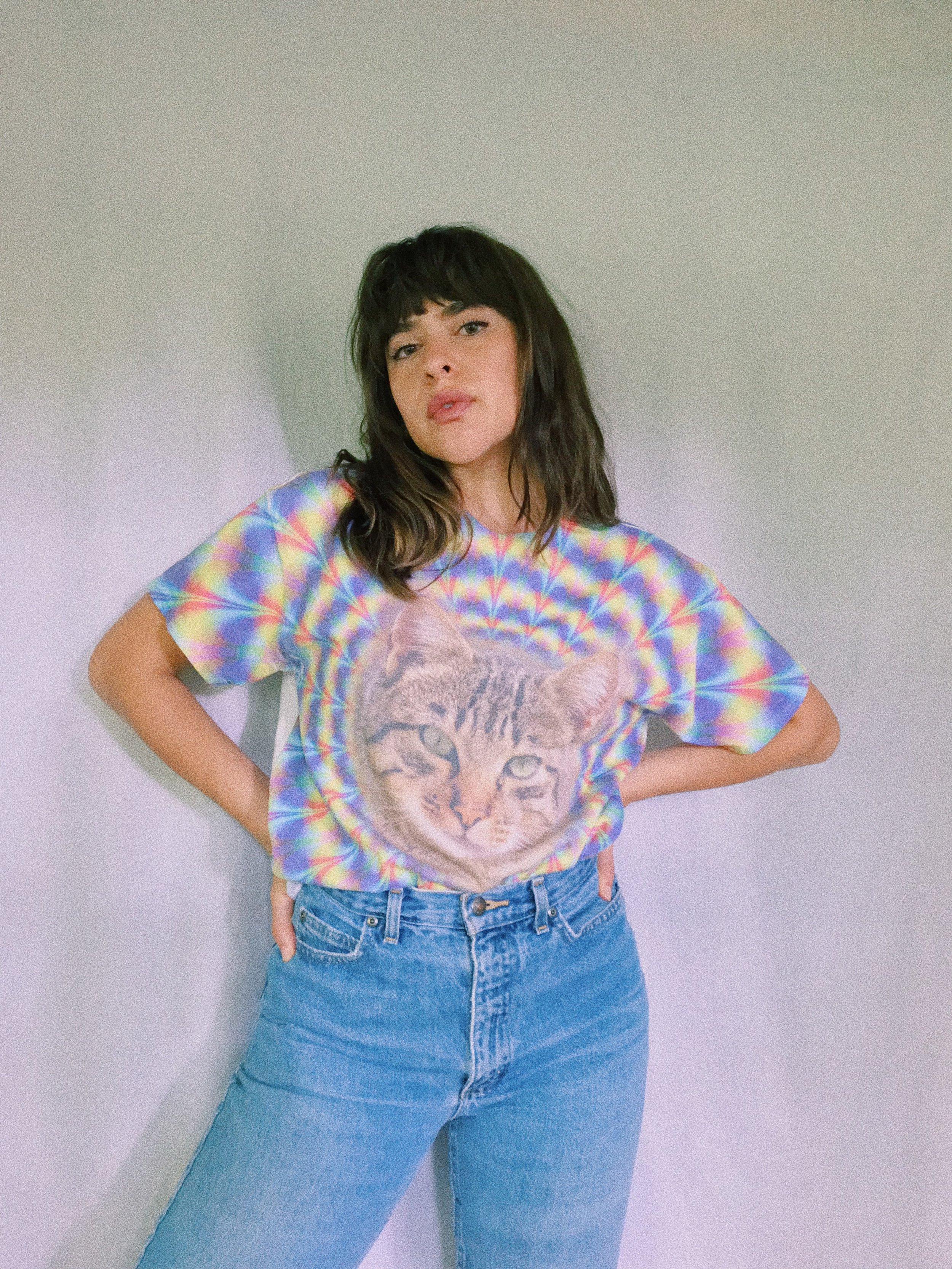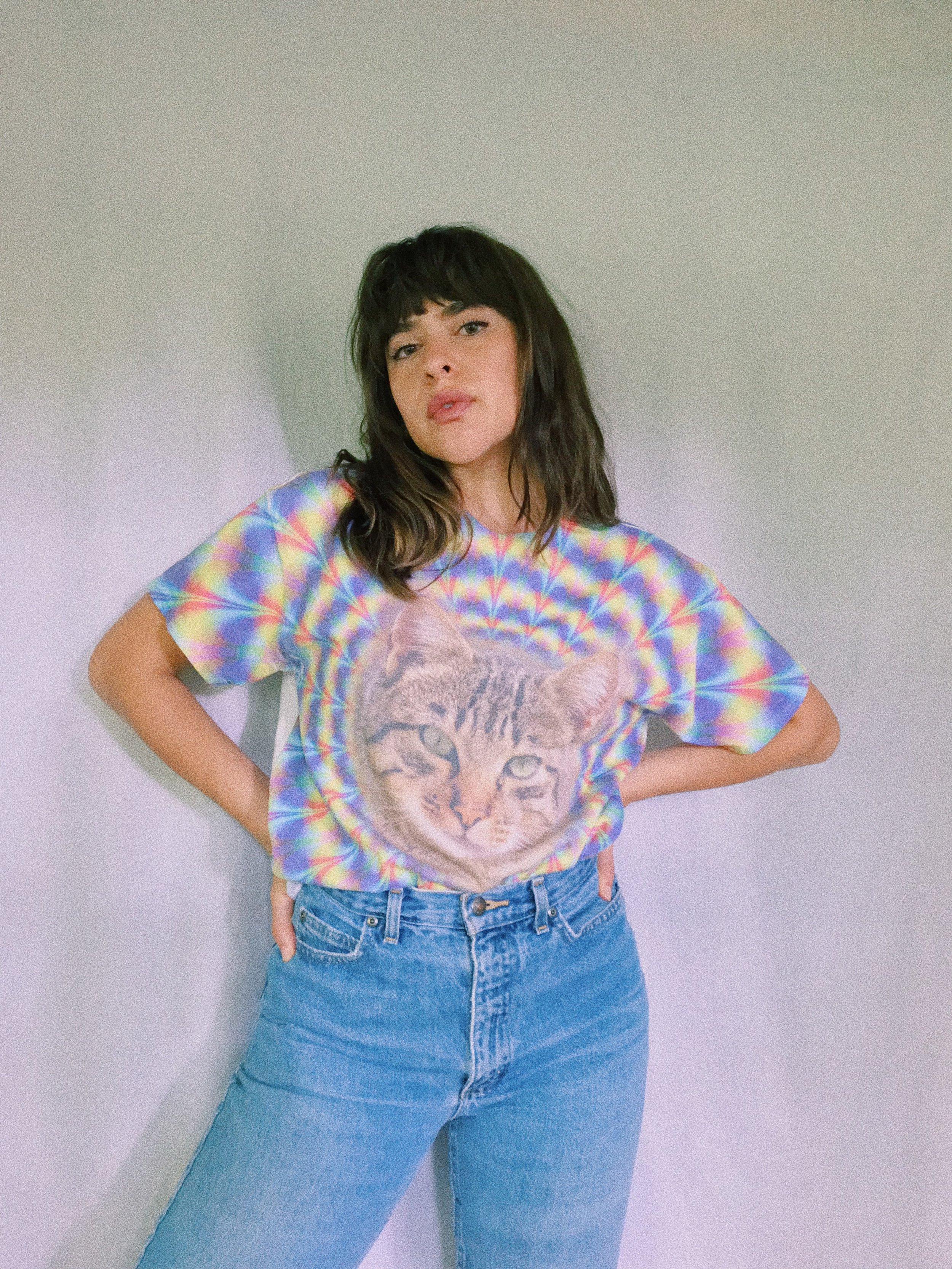 Gato.
This is the best, most angelic fever dream in a cotton tee. It's comfy and ready to be worn on your next first date (kidding) (not really)
This top is one of a kind; there's only one in stock!
Size: m/l
Length: 27 in
Sleeves: 6 in
Need help? Check out our sizing guide. Seen on an m. Cotton.