Yellow Submarine.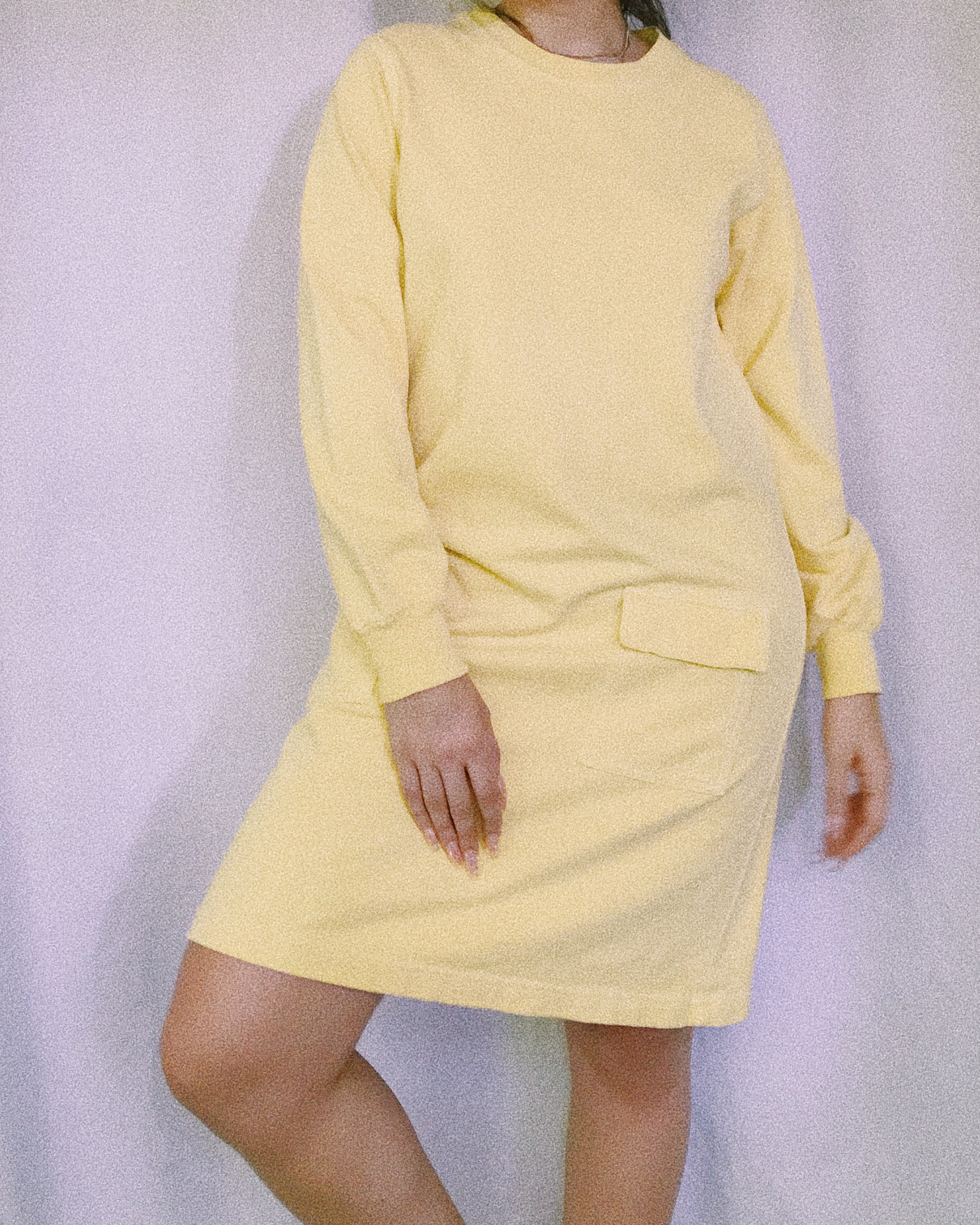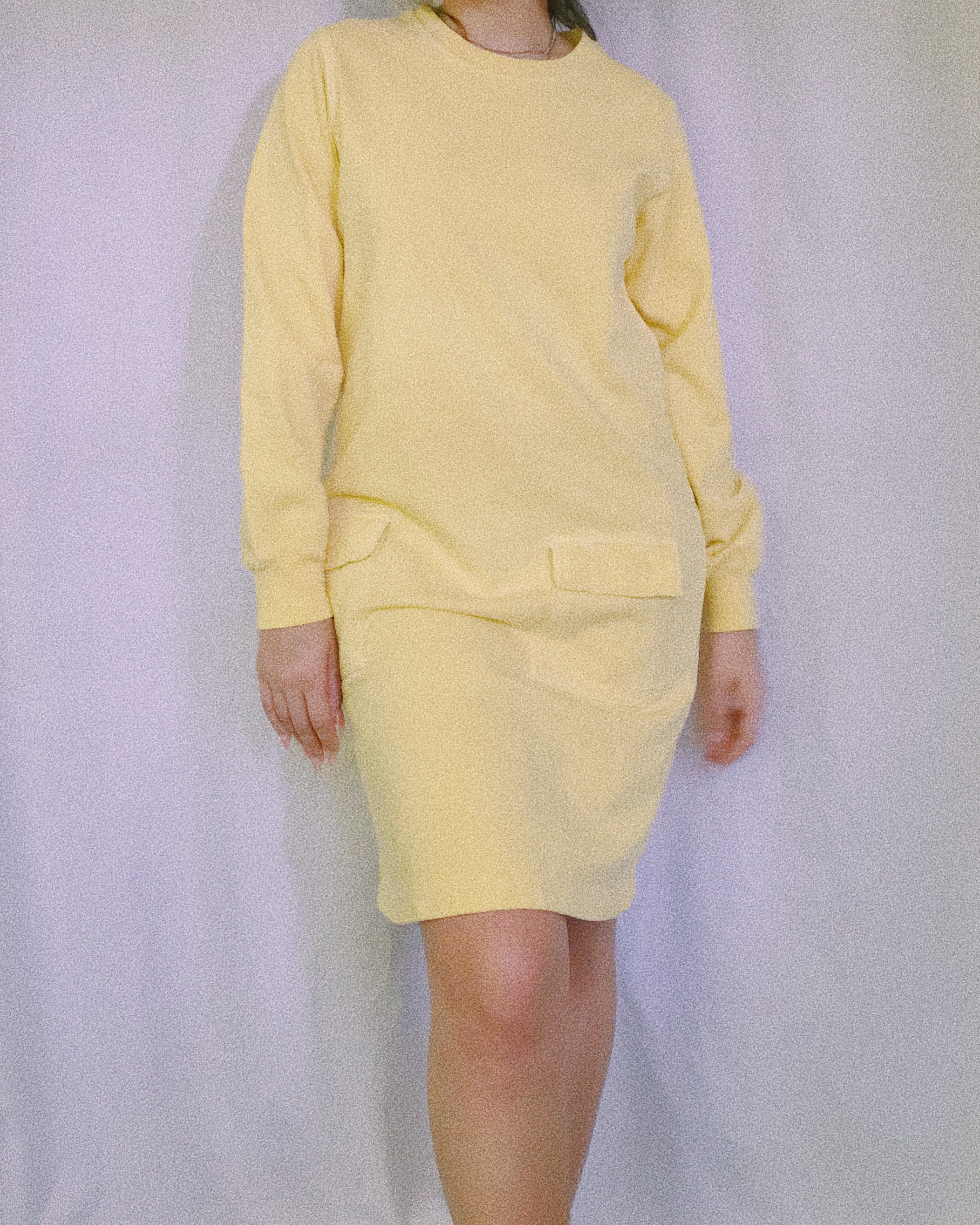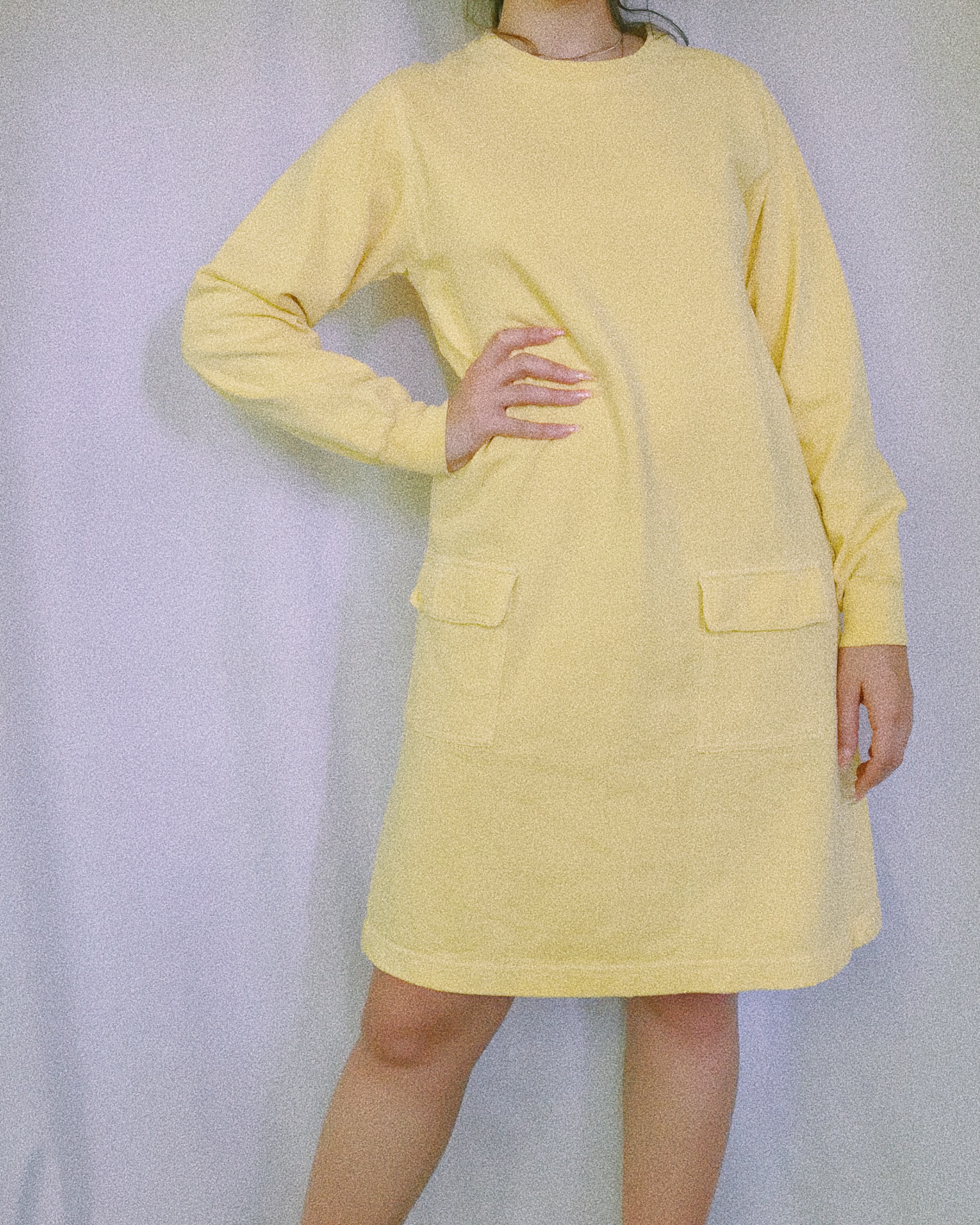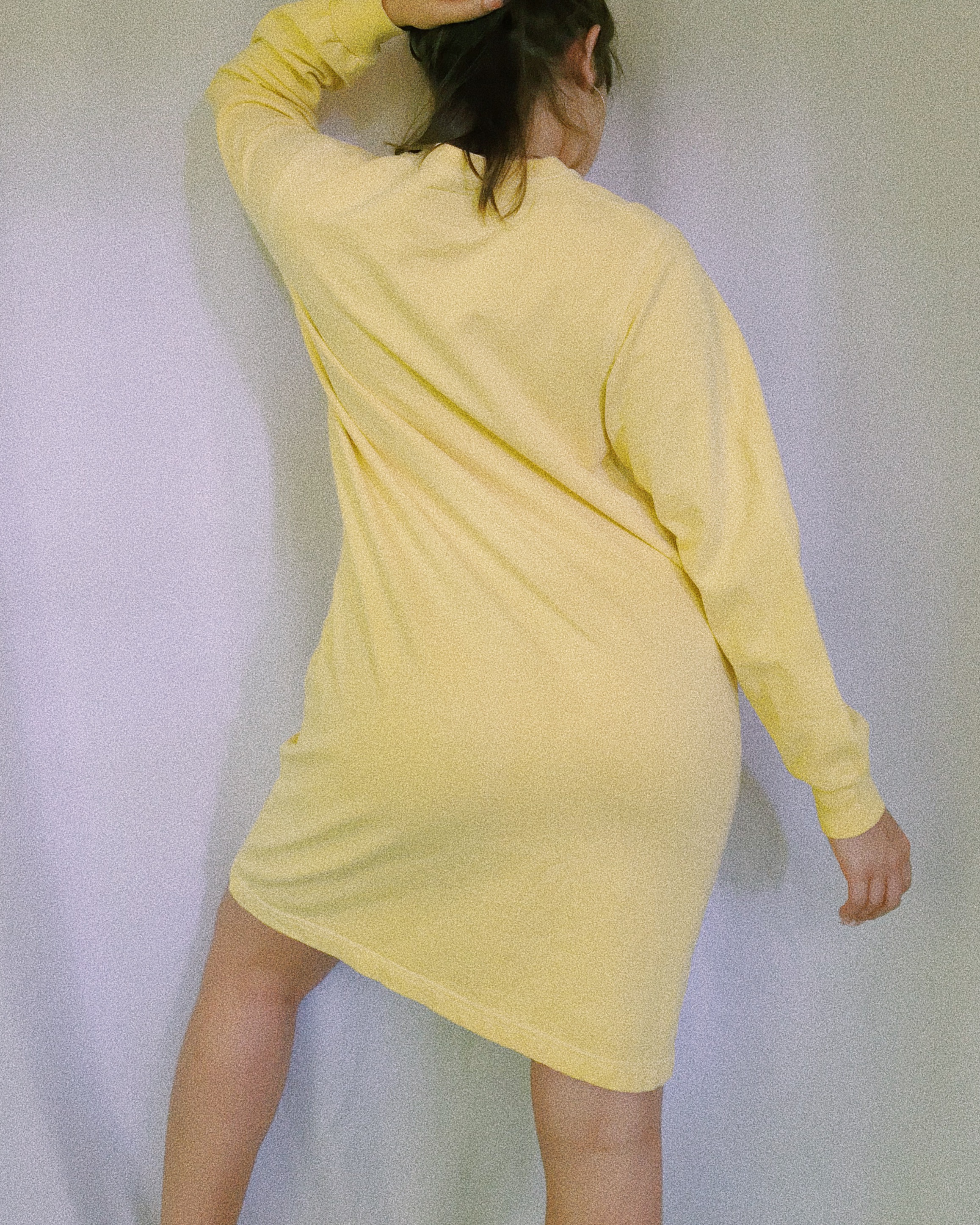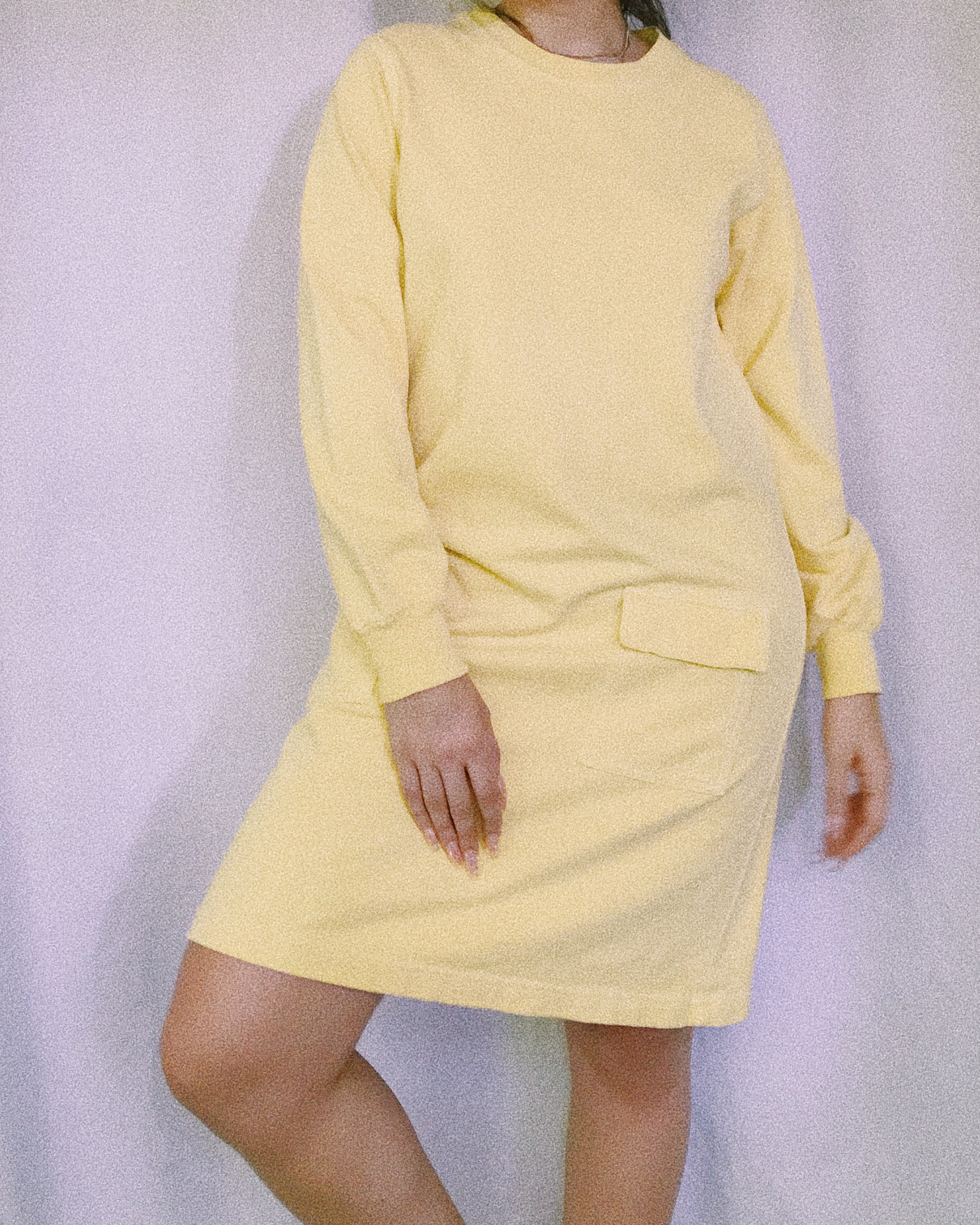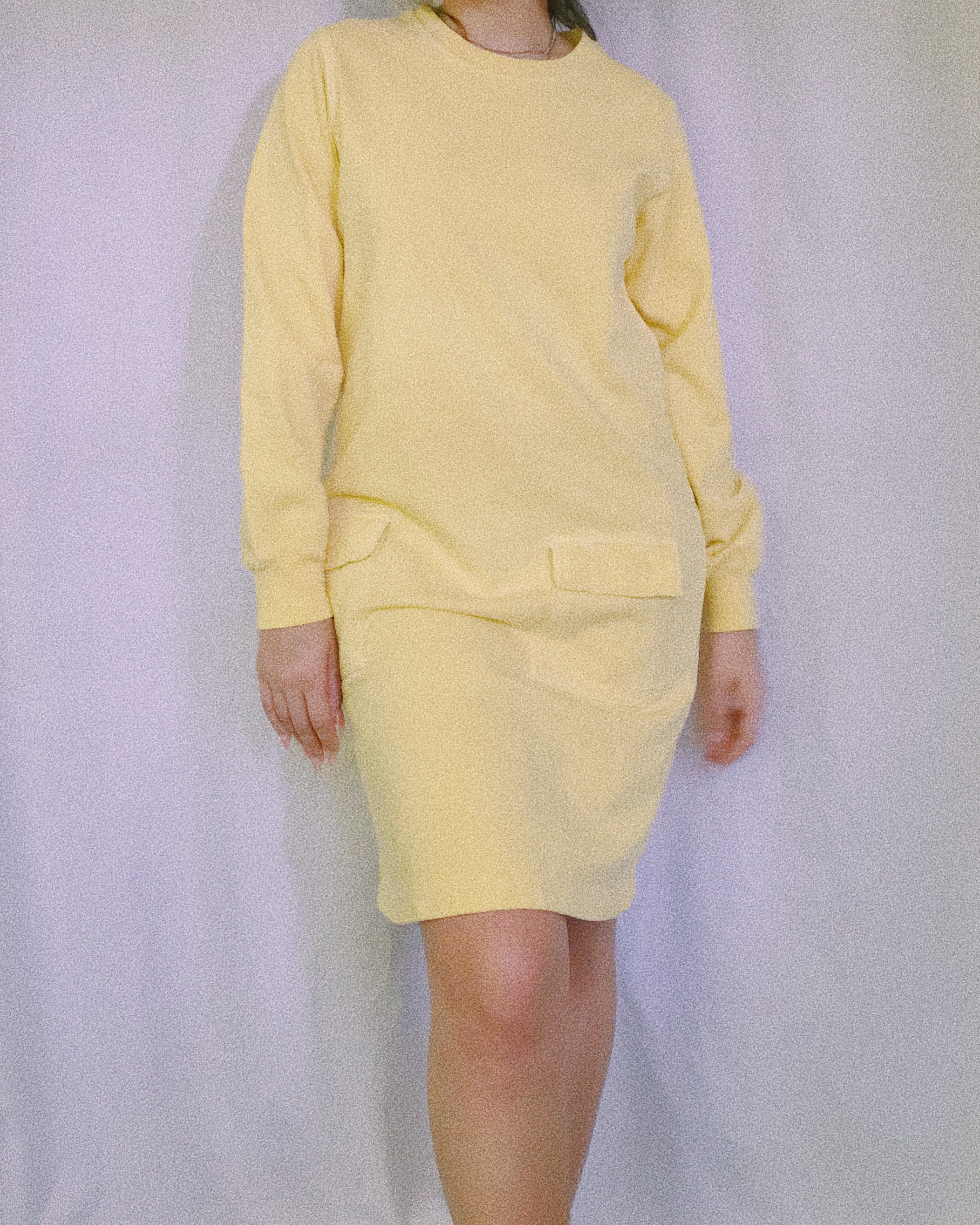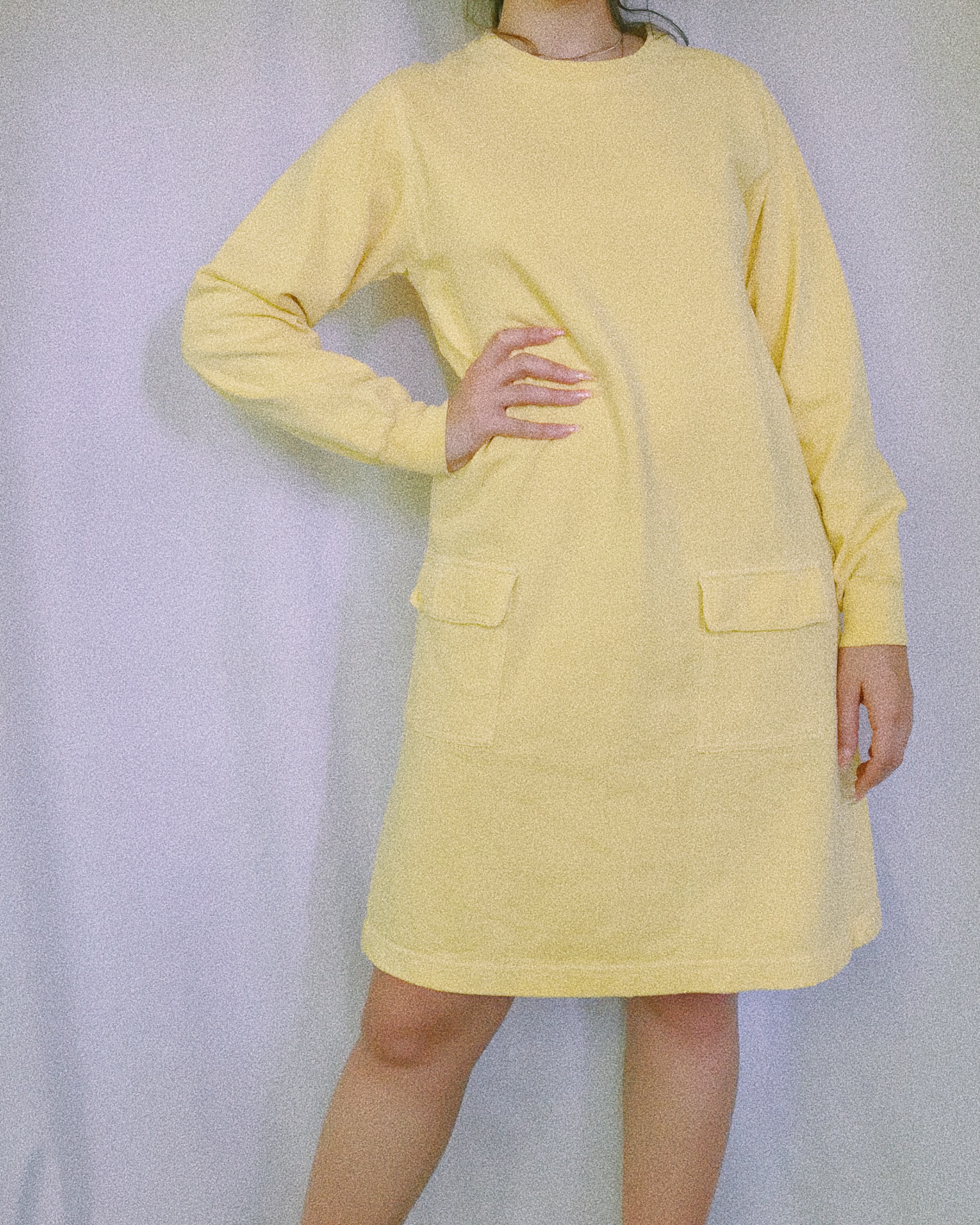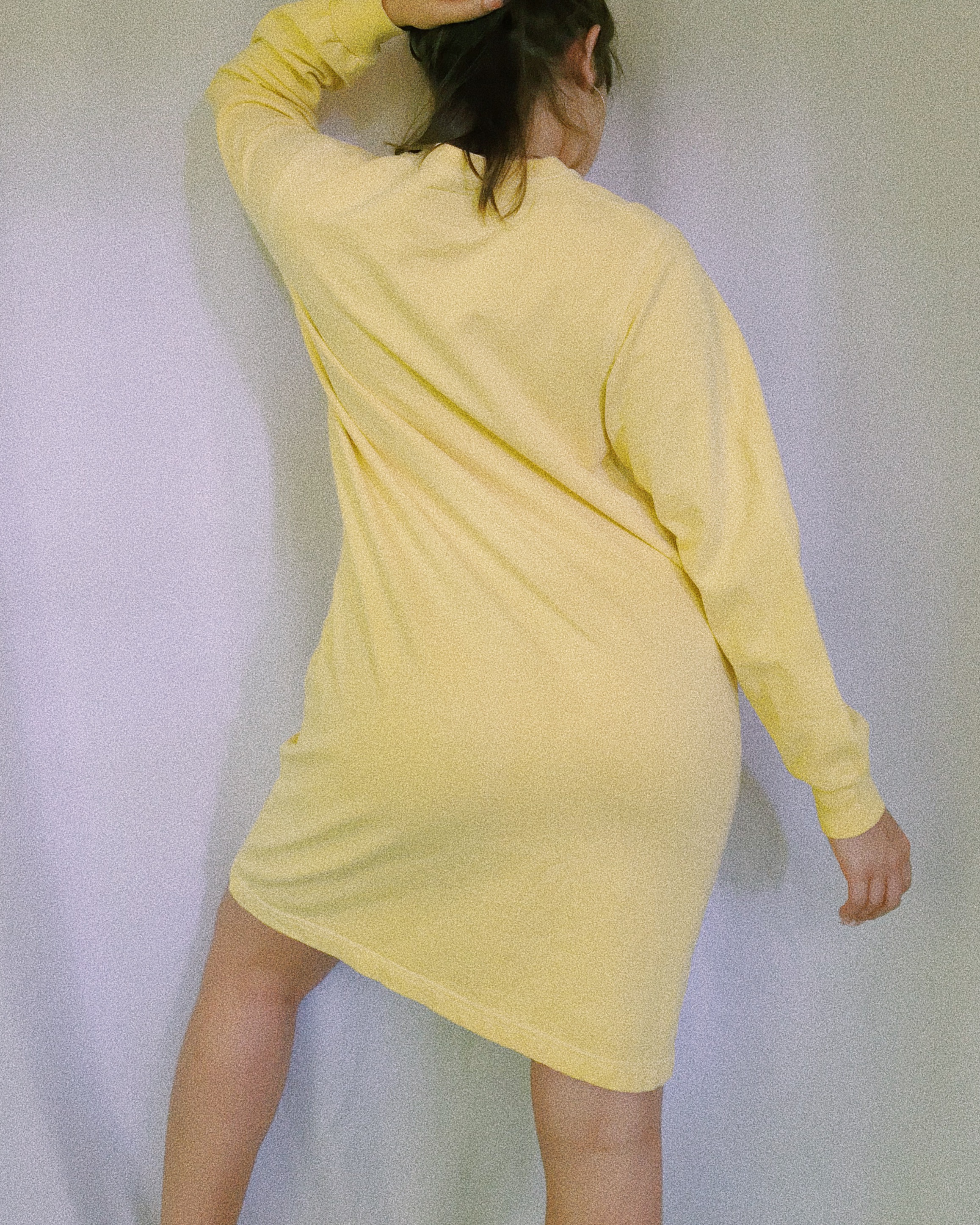 Yellow Submarine.
A modern, pale yellow midi dress for once winter rolls around and you have nothing unique to wear to fashion week. Bananas gorgeous pockets on the front for storing snacks + your phone, 100% cotton (so very comfy), and warm enough to carry (or cradle) you through the cold weather.
This dress is one of a kind; there's only one in stock!
Size: m/l
Length: 37 in
Sleeves: 21 in
Need help? Check out our sizing guide. Seen on a m.