Sarita.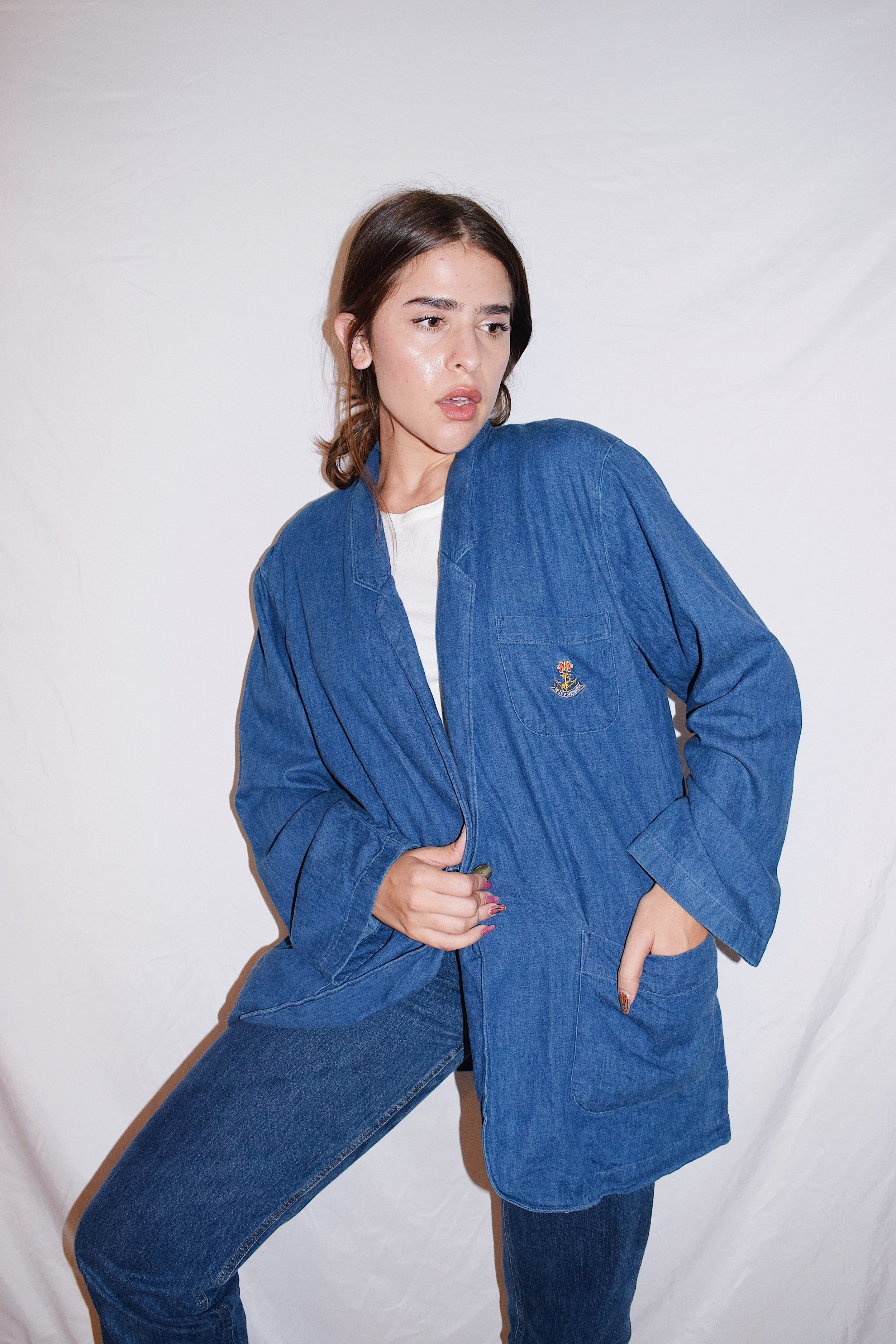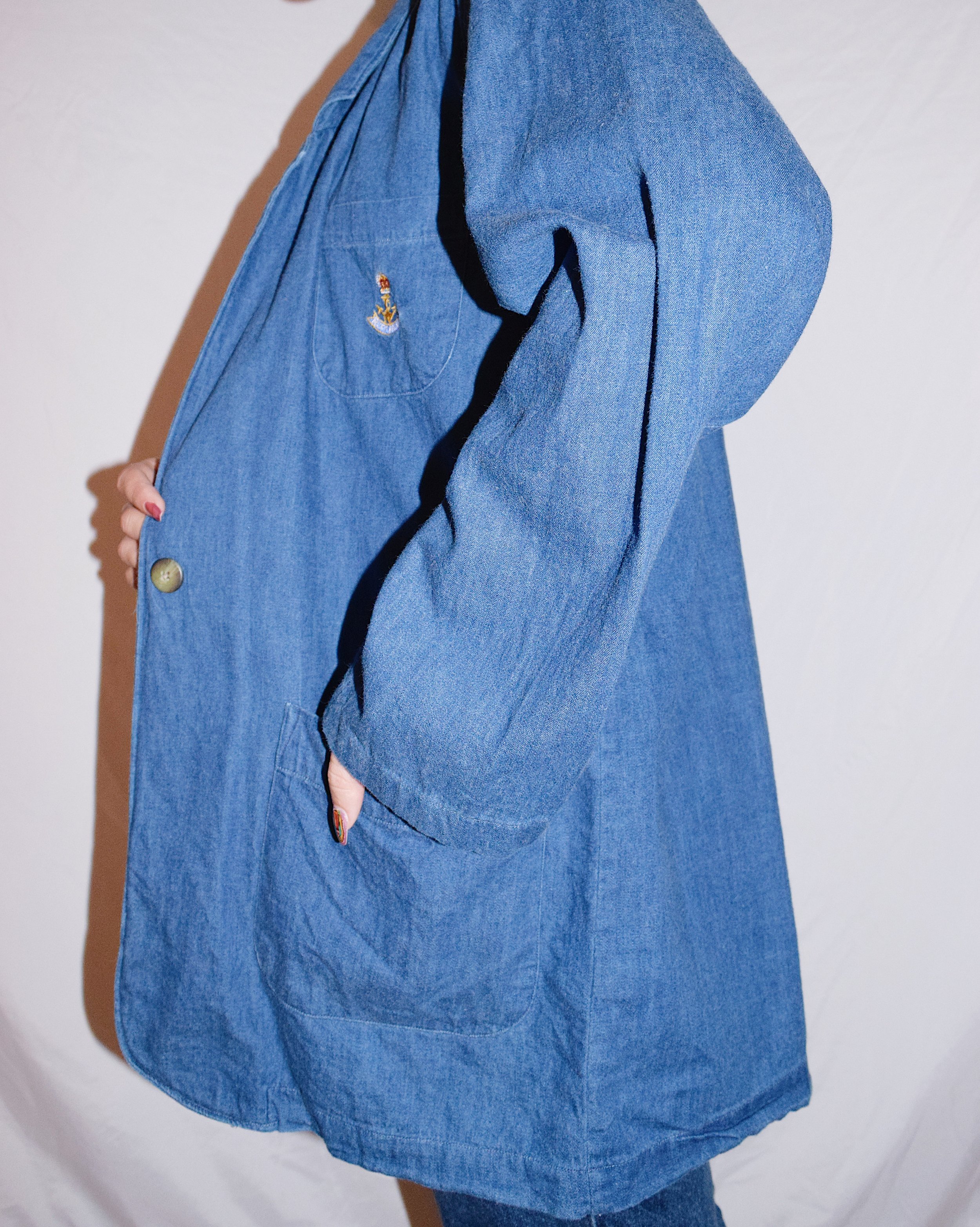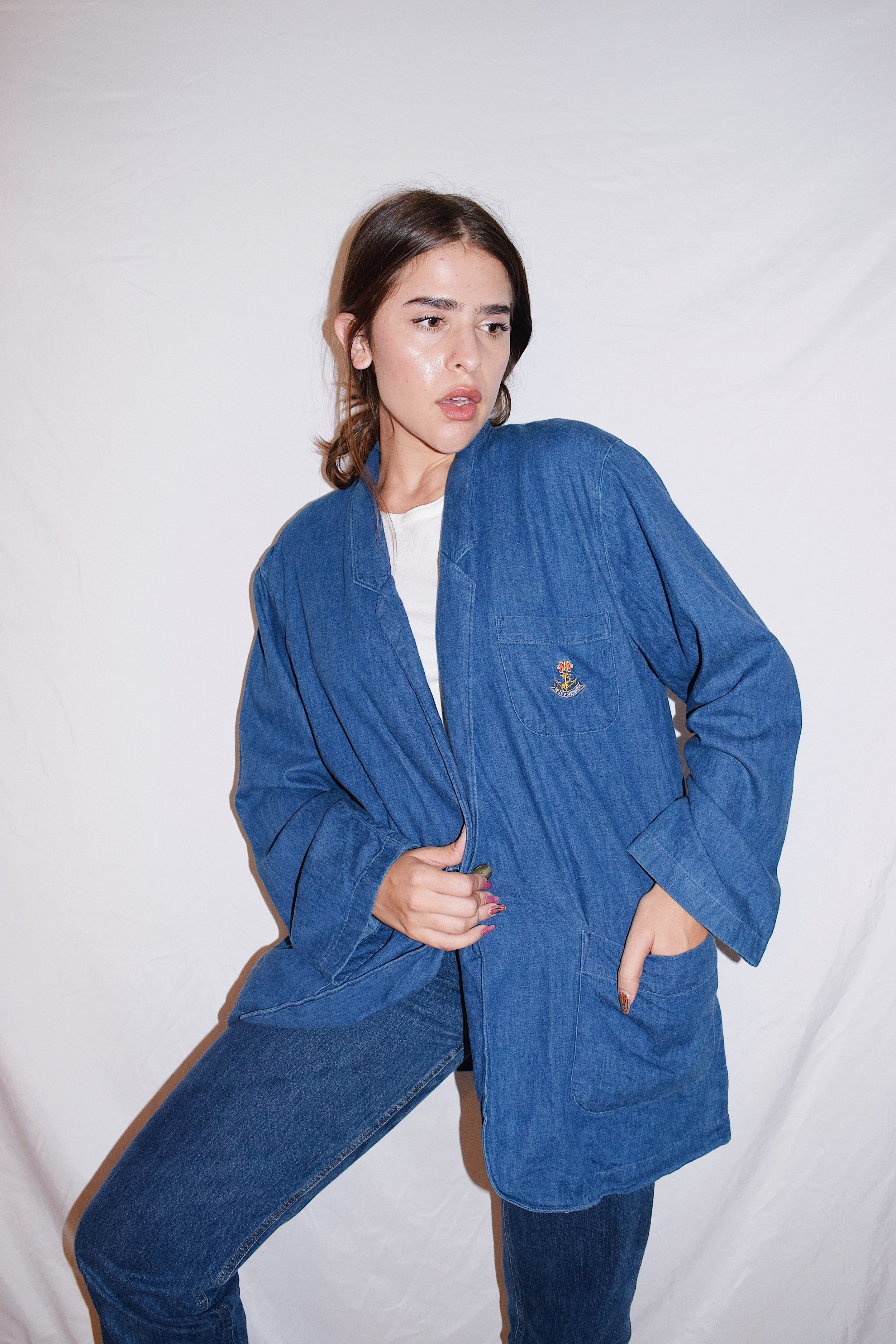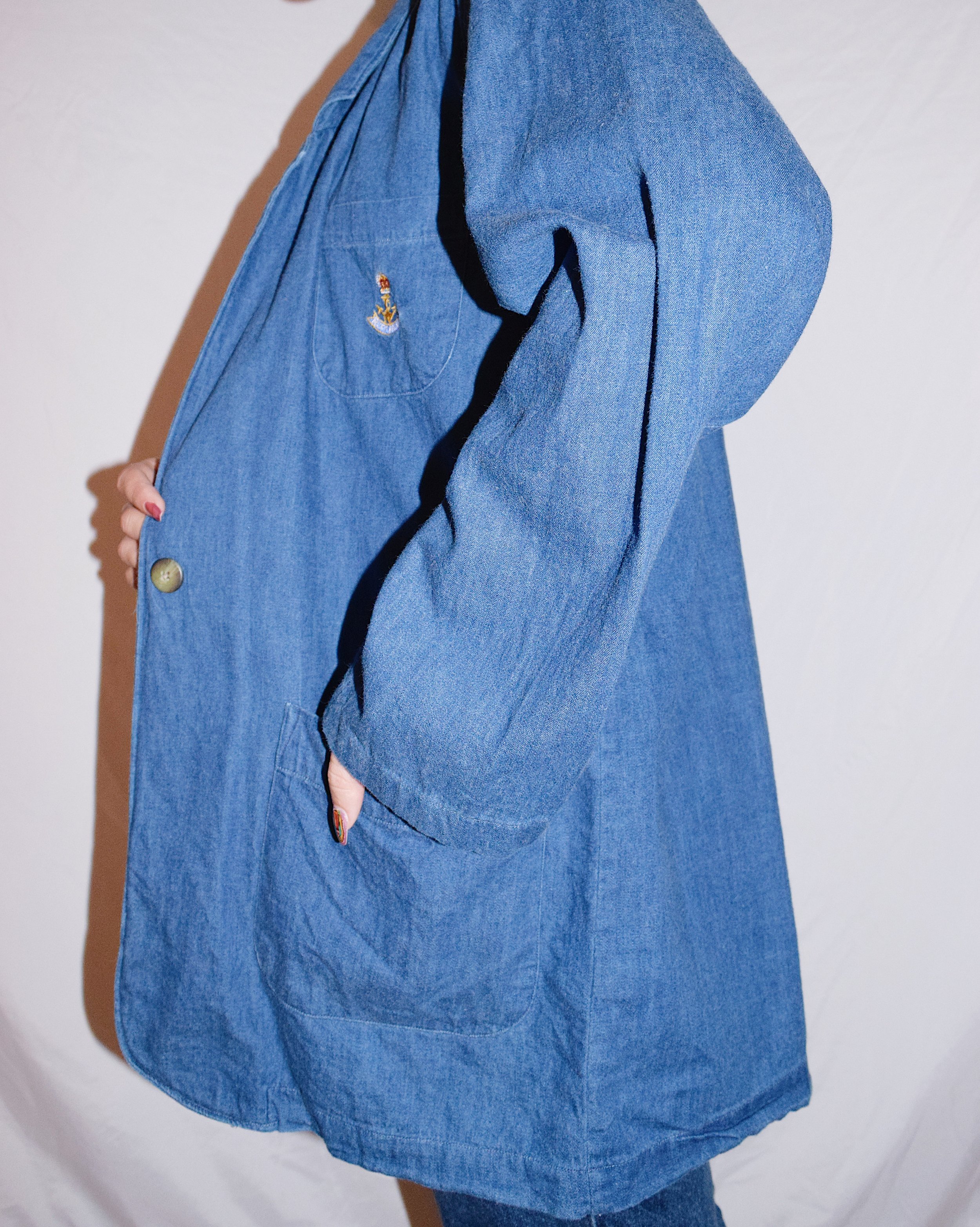 Sarita.
This relaxed, soft, casual denim blazer is so comfy and warm, it reminds me of sipping coffee on the porch of a beautiful cabin in the Swiss alps.
This jacket is one of a kind; there's only one in stock!
Size: L
Length: 29 in
Sleeves: 22 in
Need help? Check out our sizing guide.